Meet the Candidates: State's Attorney
Hang on for a minute...we're trying to find some more stories you might like.
State's Attorney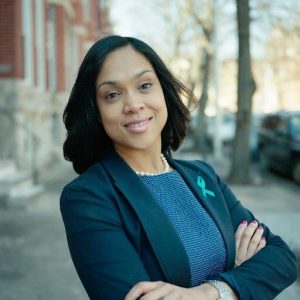 Full Name : Marilyn Mosby , nee James
Place of Birth : Boston
Date of birth: January 22, 1980
Education : B.A. in political science, Tuskegee University; J.D., Boston College Law School
Most Recent Job: Lawyer for Liberty Mutual Insurance, specializing in insurance fraud throughout the State of Maryland
Family : Husband—Nick J. Mosby, 7th District Baltimore City Councilman; children – two daughters
Hobbies: Traveling, reading, spending time with family
Campaign Slogan : "Leadership you can trust"
Prominent Supporters : Kweisi Mfume, former member U. S. House of Representatives and president of the NAACP (National Association for the Advancement of Colored People); Kurt Schmoke, former Baltimore City mayor and current president of University of Baltimore; the Afro newspaper; UFCW (United Food And Commercial Workers); The AFL-CIO (The American Federation of Labor and Congress of Industrial Organizations); and AFSCME (The American Federation of State, County and Municipal Employees)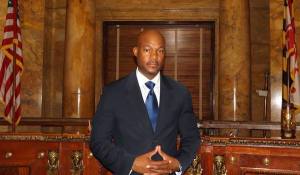 Full Name : Russell Anthony Neverdon Sr.
Date of Birth : August 10, 1967
Place of birth :  Baltimore
Education :  B.S., sociology, Morgan State University; J.D., District of Columbia School of Law
Military : U.S. Army National Guard, Military Police Officer
Most Recent Job : Partner, The Law Office of Russell A. Neverdon Sr.; represented Michael Johnson in notorious kidnapping-murder case stemming from death of a high school honors student, Phylicia Barnes
Family :  Wife – Tiffany, nee Farrar; six children; three grandchildren
Campaign Slogan : "Our Fight for Baltimore is Never Done"
Prominent Supporters : Maryland State Courts Employees (AFSCME Local 3674); Doni Glover, radio personality and community activist; J. Wyndal Gordon, "The Warrior Lawyer"