A Morgan State student was killed in a two-car collision on Thursday, December 17 in Upper Marlboro, MD.
     Adedire Ososanya, 20, was driving on Old Largo Road at 10 p.m. when James Scott Calero, 31, lost control of his Cadillac, swerving into the oncoming lane and hitting Ososanya's car head-on.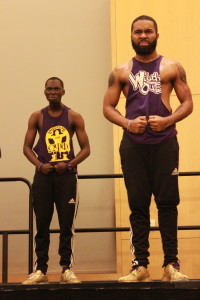 Ososanya was pronounced dead at the scene, while Calero was taken to the hospital with non-life threatening injuries.
Ososanya was a Junior Business Marketing major from Upper Marlboro, MD. In addition, he was Mr. Junior for the 2015-2016 academic year, following his Mr. Sophomore tenure, and a member of Omega Psi Phi Fraternity, Inc.
"I didn't believe it," said longtime friend Daniel Olumese. "I drove to his apartment crying."
A plethora of messages of support and solidarity for the family and friends of Ososanya hit social media as the news made its way around the area on Friday morning. A candlelight vigil was held on campus that Friday, and the Morgan chapter of Omega Psi Phi created a GoFundMe campaign in his memory, which has raised over $20,000 at the time of publication. "I saw him for what others say he was, a loving, funny guy who wanted the best for everyone," said junior Michael Adams, a fraternity brother of Ososanya.
"He was never mediocre," said junior Chelsea Johnson, his Miss Sophomore and Miss Junior. "His impact was inexplicable; I can't even put it into words.
One of Ososanya's lasting impressions, shared by multiple peers at his vigil, was his humility even in the position he held on campus. According to Olumese, Ososanya's accomplishments didn't stop him from being hisself, a message that is continuously being passed on through the hashtag #StayHumble accompanying many of the social media tributes to him.
"We're gonna make sure we do things to the maximum extent," said Olumese about carrying on Ososanya's legacy. "We're gonna be the best us we can be, and we're gonna be humble about it."