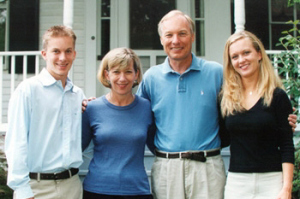 Peter Franchot is Maryland's incumbent Democratic comptroller, He is running for re-election for the second time.
Franchot has served as the state's chief financial officer and on the House of Delegates Appropriations Committee even though he has no accounting experience. He also chaired the transportation and environmental subcommittees before becoming comptroller.
He said he wants to make it easier for families to file their taxes and quickly get their refunds. One of his campaign ads says he has made sure taxpayers get their refunds within three days of filing.
Under his leadership, the Maryland Comptroller's office has received national recognition as the most efficient and effective comptroller's office in the country.
Franchot also said his record shows he has fought to keep Maryland competitive in the knowledge-based economy, to create a climate of economic opportunity and to protect Maryland's precious natural resources.