Edwin Johnson has worn many hats at Morgan State University – student, teacher, class president – but his most precious hat is that of a historian.
Johnson first attended Morgan State in the fall of 1988 to 1992. As an undergraduate, he served as a student ambassador through the office of admissions, was sophomore class president, pledged the Morgan State chapter of Omega Psi Phi and served under the title of Mister Morgan. 
"My experience at Morgan was absolutely wonderful. It was very different than it is now," said Johnson. "My student life was very exciting and enjoyable. I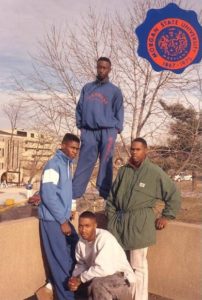 was on the yearbook staff, I was a yearbook artist, we had a protest movement, it was a lot going on. We had a sit in protest, where we literally shut the campus down," said Johnson.
While earning his first master's degree at what was then, Towson State, he was offered a job at Morgan State's admission's office.
"I became an admission's recruiter and we travelled around recruiting students to come to Morgan, which I absolutely loved," said Johnson.
After earning his masters from Towson, Johnson was eligible to teach so he applied for a lecturer at Morgan State. He taught both speech and telecommunication classes for a few years as he re-enrolled at Morgan to earn his second masters in African-American studies and later a Ph.D. in history. In 2000, he stopped teaching and went back to working as a director in the admissions office.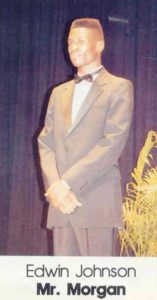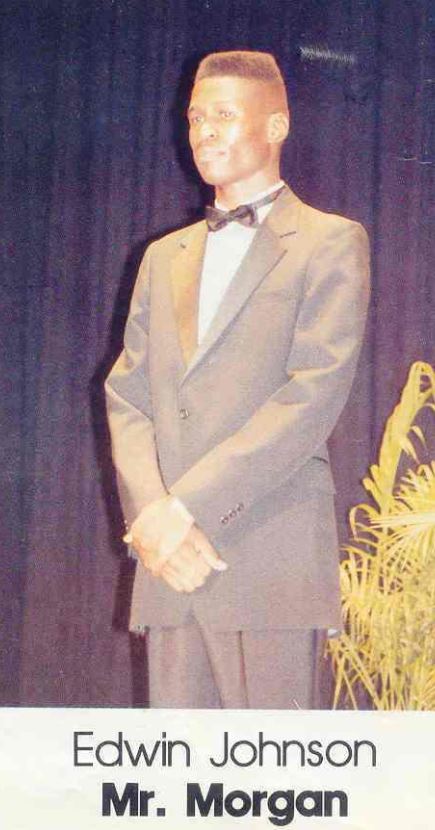 One thing that Johnson believes holds great value is history, which led him to both positions of assistant archivist at Morgan State and serving on the Maryland Commission on African-American History and Culture.
"I love both of the positions because it's about educating people about themselves and one of the biggest tragedies about people of color is we don't know our history and don't know our legacy. When you don't know your history or your legacy, people can tell you who you are," said Johnson.
"It's like any black person in the state of Maryland that did any first anything – congressman, senator, anything – they had to come through Morgan because at one time it was the only liberal arts institution for people of color," said Johnson. "That's really significant, this is a pioneering institution and everybody that comes here, that part of your DNA, you are a pioneer, you are a leader, you're able to blaze a trail that no one has ever walked before and that's who we are as Morganites."
Johnson is currently working on the celebrations to commemorate Morgan State's sesquicentennial.
"My greatest regret with this whole celebration is that there's been so little student involvement and you all are the ones that really need to be aware of this so, one, you can know about who you are and be proud of who you are, and, two, so you can pass it on," said Johnson. "The interesting thing about history, and I've been studying history for decades now, is that if you don't learn it, it definitely repeats itself."
Archivist Ida Jones believes the things that Johnson values bring out his passion.
"He's very passionate. Passion embodies him," said Jones. "He is extremely passionate about what he values, and Morgan is one of the supreme, I guess, gems in his crown of value… Omega Psi Phi as a second gem in his crown of value. I guess then thirdly would be history.  Oh, and then definitely the students, I would have to add that as a fourth one."
"In terms of him, the passion is the overarching umbrella of all this and all of that, like the Morgan, Omega, history and definitely the students and then that becomes his community," said Jones. "So those are the four things that he embodies and takes wherever he goes."