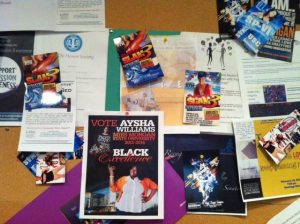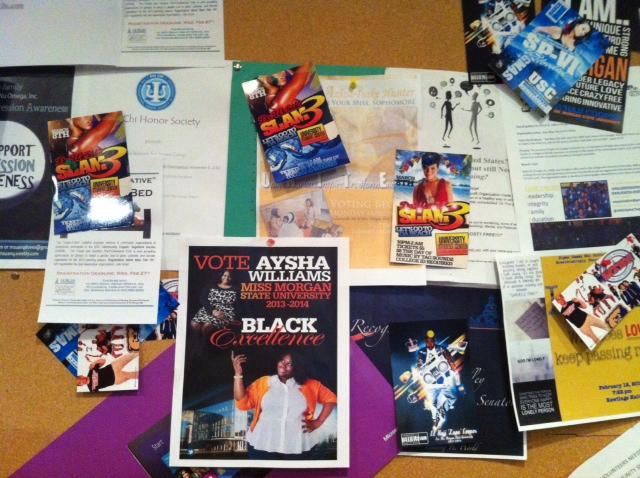 Many students at Morgan believe the university to be a party school and that instead of focusing on academics, their peers are more concerned with socializing.
"You can't walk on this campus one week without seeing a stupid poster on the ground about a party," said Morgan freshman screenwriting and animation major Tayo Osikomaiya, who regularly attends a variety of events held on campus.
Morgan is not the only school with students who are more interested in having fun than doing work. A 2011 study done by Richard Arum, professor of sociology and education at New York University, and Josipa Roksa, assistant professor of sociology at the University of Virginia, titled "Academically Adrift," documented more than 2,300 undergraduates at 24 institutions nationwide. Research from the study found that undergrads priorities were extracurricular activities, Greek life, practicing and playing sports, partying and socializing, and of course, sleeping. Morgan was not included in the study, but students said these findings rang true for their university.
Along with the notifications that are made on social media networks and posts on bulletin boards around campus, junior business administration major Brittaney Bailey mentioned the large amount of party flyers that are placed beneath her door on campus. "I don't like as many party invites all the time," she said. "If there were more talent showcases or spoken word events being advertised, I could see myself going to those."
Freshman civil engineering major Michael Kenerson thinks otherwise. In his view, the parties may be the most popular events because there are "a lot more restrictions when it comes to things held on campus." Instead of going through the trouble to book certain events, he said it may be easier to throw parties.
"It's not so much that people don't want to get involved, they just don't know what's going on," said Osikomaiya.
Parties may be more visible, but they are not the only entertainment. "Morgan has some good activities, but they aren't promoted well, as much as the parties. Priorities should be adjusted," said sophomore psychology major Karrie Woodlon.
Few, however, believe there is a way to get students on track and make a better name for the school. "I think they can improve on guidance for freshman and incoming students," said Corey Ashmore, a senior majoring in business administration at Morgan who has enjoyed his share of partying during the first couple of years of his matriculation, but is now solely focused on doing well in his classes and graduating. "You get here and it's just like 'Where do I go? What do I do? What classes do I take? Who do I talk to?' And you just have to figure it out on your own."