A jury acquitted a former Morgan State University student of murder in the fatal stabbing of Gerald Williams, Thursday evening, however the former student was convicted on a count of accessory.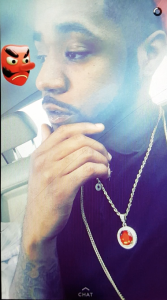 Harry Malik Robertson, 21, was arrested on March 31 in Prince George's County, two months after a fight involving 15-20 people ended in Gerald Williams, 20, getting stabbed on the sidewalk outside of the 1530 building in the Morgan View apartment complex on Feb. 1.
Robertson was denied bail in April during a hearing in the Baltimore City District Court and was being held in a Baltimore City Correctional facility prior to the trial.
Sentencing for Robertson begins next month, facing up to possible sentence of 10 years.
The Spokesman will have more to come on this story.