Students from Morgan State University and Johns Hopkins University partnered with the Habitat for Humanity to help reshape and rebuild a community on McCabe Avenue in Baltimore City on Sept. 11.
The nine students and a veteran, led by Betsy Wilmerding, Manager of Faith and Youth for Habitat for Humanity of the Chesapeake and Natasha A. Lewis-Williams, Coordinator for the Office of Student Activities at Morgan State, worked on two houses, adding to ten Habitat houses completed on this block.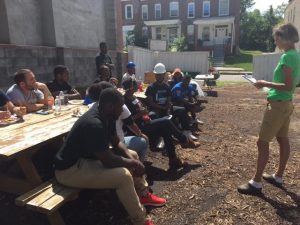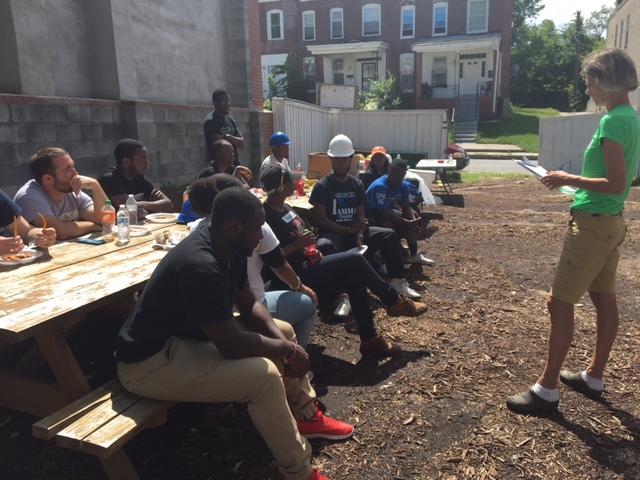 Acoording to Wilmerding, Habitat for Humanity was founded in 1976 by Millard and Linda Fuller after visiting Koinonia Farm, a community outside Americus, GA. The founder of that farm was Clarence Jordan, a farmer who prioritized addressing issues of poverty and racial equality in his work. The Fullers tested the idea of affordable and decent housing in Africa and, after a very successful three years, they were able to implement it in the United States.
"I've always been involved with a lot of community service opportunities and I feel like this is the one that makes the most impact," said Morgan junior Ra'Kiesha Page.
As Vice President of the Johns Hopkins chapter of Habitat for Humanity, Zackery Tipton said that Johns Hopkins has been working with Habitat Chesapeake – the subsection of the organization that covers the Baltimore area – for two years, but have worked with the organization in other areas for several. The campus community service organization usually helps at the site once or twice a month on Saturday, but decided to do extra work on Sunday to recognize the 15th anniversary of the Sept. 11 attacks and its day of service.
"As a veteran, I feel like I owe it to my country to be out here, doing something for our community," said Lamonte Terry, who also volunteered, "[as] opposed to being bitter over what [transpired] in 2001."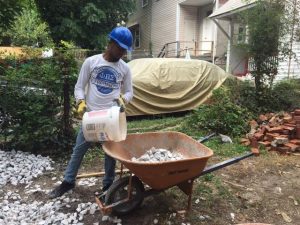 In order for people to be approved for a house, they have to prove a need for housing, have an income and a willingness to partner with Habitat for Humanity through "sweat equity" – coming out on a consistent basis to work on the house themselves with the assistance of volunteers. Additionally, they are required to complete 50 hours of "homebuyer classroom education," according to Wilmerding.
"It's just also a good feeling to go out into the community and make a positive impact," Morgan senior Ricco Peña said.
The Morgan students are hoping to officially partner with Habitat Chesapeake on campus in the near future.
To donate or volunteer for Habitat International, visit http://m.habitat.org/default.aspx#nav