NBA Trade Wrap-Up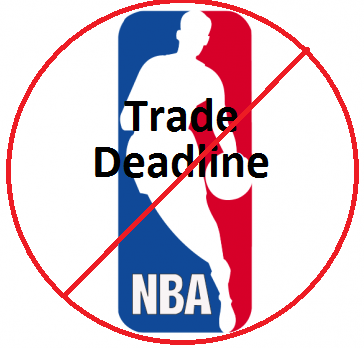 The NBA trade deadline has come and gone. There weren't many big name players traded in this year's session, but here is a list of notable moves.
The Orlando Magic sent shooting guard J.J. Redick, power forward Gustavo Ayon, and point guard Ish Smith, to the Milwaukee Buckaneers in return for power forward Tobias Harris, point guard Beno Udrih, and shooting guard Doron Lamb.
The Oklahoma City Thunder made two moves, first trading a second round draft pick to the New York Knicks for small forward Ronnie Brewer. And then trading point guard Eric Maynor, to the Portland Trail Blazers for a cash trade of $2.2 million.
The Boston Celtics moved injured shooting guard Leandro Barbosa and center Jason Collins to the Washington Wizards in exchange for shooting guard Jordan Crawford. This may give the Celtics more depth at the guard position since All-Star point guard Rajon Rondo will miss the remainder of the season with a torn ACL.
The Houston Rockets sent forward Marcus Morris to the Phoenix Suns to receive their 2013 second round draft pick. They also moved power forward Patrick Patterson, center Cole Aldrich, and point guard Toney Douglas, to the Sacramento Kings and received power forward Thomas Robinson, small forward Francisco Garcia, and small forward Tyler Honeycutt.
The movement of Marcus Morris will reunite him with his twin brother and former Kansas Jayhawk teammate Markieff Morris. The brothers haven't played together since their upsetting lost to Virginia Commonwealth in the 2011 "Elite 8 Tournament."  This will be the 10th brother teammate combination in NBA history, and the second time that there has been a twin brother combination. The first was Dick and Tom Van Arsdale during the 1976-77' season.
The winners of this year's NBA trade would have to be the Houston Rockets. They acquired James Harden in the beginning of the season, and have recently opened up some cap room to make additional moves in the offseason. Maybe a high profiler like Jeremy Lin.
The losers of this year's trade off would be the Memphis Grizzlies. They traded All-Star forward Rudy Gay to the Toronto Raptors, even though they went under the luxury tax–preventing teams in major markets with high incomes from signing almost all of the more talented players–with a few moves prior to the trade (this move stops from destroying the competitive balance necessary for a sport to maintain fan interest). The Grizzlies had one of the most dominant frontcourts with Zach Randolph and Marc Gasol. Still, the movement of Rudy Gay hurt their chances to go deep into the playoffs.