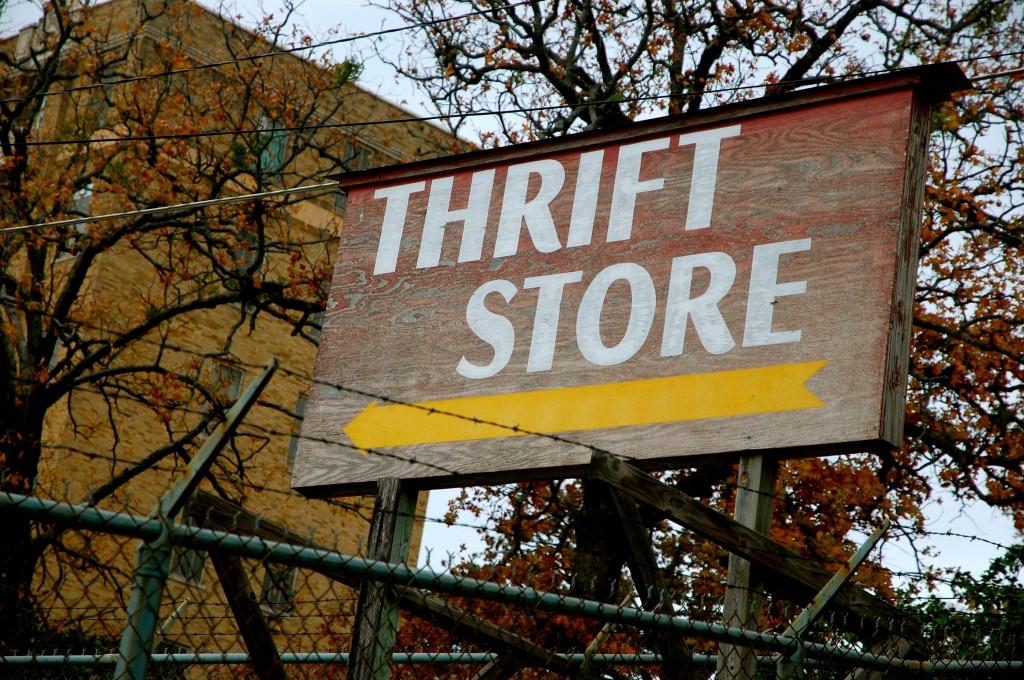 Fashion in society has always been a hot topic. The trends are always changing from outrageous to simple trends then back again. A big trend right now is thrifting. Thrifting is shopping at consignment stores, thrift stores, and vintage clothing stores to find fashionable gently-used clothes at great prices. Never has looking fashionable ever been so cost effective. Thrifting is one of the best ways to look good and still be on a budget. Baltimore is a great place to thrift with small places to get major finds.
DeBois Textiles Inc.– DeBois Textiles Inc., located on Washington Boulevard in Baltimore City,  is a textile company that makes drapes, upholstery, and other fabrics but DeBois does not only house thousands of fabrics but a thrift store too.  This thrift store is called the Boulevard Boutique or some may call it the thrift corner because it is literally one corner of the textile building. Although the Boulevard boutique is a thrift store, it can be pricey. Since vintage and the Boulevard Boutique itself is so popular, it's easy for this thrift stores to charge higher prices for their clothes. But even with the higher prices, the Boulevard Boutique is still one of the best places to get your vintage finds.
Go Go's Retread Threads- Go Go's Retread Threads isn't just any thrift store. In actuality, Go Go's Retread Threads is a Bus. Owner, Stacey Chambers runs a thrift store out of a bus from the early 90's. Stacey drives the bus to farmer's markets, festivals, neighborhood streets, and in more recent weeks, Morgan State University. The bus has clothes along the length of the bus with shoes on shelves above. There is a dressing room in the back covered with a fabric curtain. Before you leave this graffiti covered vintage clothing haven, you sign the ceiling of the bus with a dry erase marker.
Savers- Savers is similar to Goodwill. They do not just thrift clothes but thrift furniture, electronics, and other goods. You wouldn't expect Savers to be a place for vintage finds and the best trends but it has to be one of the best places for thrifting clothes. Savers not only has multiple trends in store but has them in bulk with hundreds of options and unbelievably great prices. Located on Joppa rd. it's a must to visit if you're looking for good deals for vintage clothes.
Fell's Point- Not only is Fell's point a great spot in Baltimore for a good time but it's also a great spot for thrifting. With stores like Fashion Attic, Vogue Revisited, and Killer Trash you'll find everything you need to follow today's vintage trends. Fashion Attic is great for accessories with designer bags and jewelry and discount price while Killer Trash looks like the 80's threw up. Vogue revisited is different though. It had vintage designer finds at higher prices carrying Chanel, Dolce & Gabbana, Alexander McQueen, etc. Not too far from there on Newbury street is Newbury and Smith, a thrift store that carries women clothes but the most popular finds at this boutique has to be the designer handbags at Forever 21 prices.