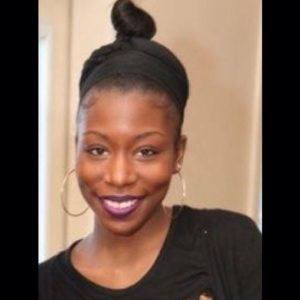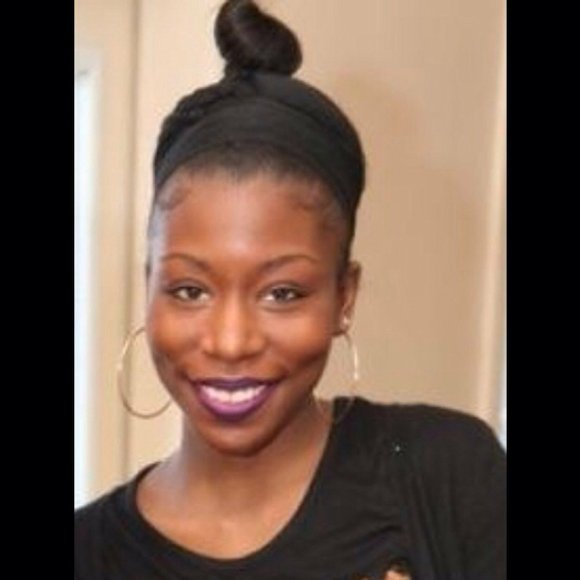 The first, annual Morgan Girls Rock awards ceremony, rewarding the hard work and dedication that Morgan women have shown in bettering the lives of others, was overshadowed by the suicide of a student last week. Karyn Washington, 22, was a senior public relations major who died of asphyxiation on Tuesday.
She was honored at the ceremony as the founder of For Brown Girls, an organization that promoted confidence in women of all skin shades. Along with this campaign she ran Dark Skin Red Lip Project, a website for dark-skinned women to submit beautiful photos of themselves wearing all colors and kinds of lipstick. She wanted black women to embrace and celebrate their beauty.
Police have not released any reports concerning her death. Friends note that her mother died of cancer in October, 2013, and speculate that this may have contributed to depression.
At the Morgan Girls Rock ceremony sobs were heard from throughout the silent ballroom when Karyn Washington's name was announced.
Two of Washington's friends, Syerah Holter and  Raechelle Floyd, took the podium holding back tears. The duo took turns explaining how much Washington loved Morgan State and encouraged women to embrace their beauty. "I can't count how many times she has said 'you're so beautiful,'" said Holter. "She made everyone feel beautiful." Audience members bowed their heads in a prayer for Washington and the wonderful life she lived.
Students in blogs, tweets and Facebook paid tribute to Washington—and friends continued the conversation during and after the ceremony. "She was a very inspiring person, she would make any one feel great about themselves. I saw her last week and she was very bubbly. I had no idea she was going through anything," said Moni Osibodu, a friend.
"She made everyone feel beautiful around her," said another friend, Danait Habtemariam. "Tall, skinny, short or fat she loved everyone and no one had low self-esteem around her."
The Morgan Girls Rock ceremony celebrated many other inspiring young women. Seats filled the Calvin & Tina Tyler Ballroom with prominent men and women anxious for the primer on the first Morgan Girls Rock award ceremony. Organizers hoped to encourage those in the crowd to succeed in life and to become more involved in school.
In front, a stage had black and gold balloons settled on top.  To the left was a table lined with awards. To the right the live band prepared for the night.
As people were still filing into the ballroom, the band played along to tracks by and for women such as Lauyrn Hill and Jill Scott through the loud speakers. The flash from cameras captured stylish outfits and enthusiastic friends.
With the first two rows of chairs lined with nominees, familiar faces began to shine through. Many of the women were active members of organizations on campus such as National Council of Negro Women and Enhancing Adolescent Girls for an Evolving Evolution (EAGER).
The ceremony kicked off at 7:30 p.m. with an expressive dance performance to a soulful sound track. "Women are a gift to the world," said Mrs. Morgan State, Aysha Williams, as she opened the ceremony.  She hoped this event, honoring inspirational women, would help others "gain inspiration to impact the world."
There were 8 categories of awards presented before intermission. The Cheer Bear; Curvy Confident and Consistent; Greek Goddess; Sister Soldier; Sister's Keeper; Brains and Beauty; It's Handled; and finally, Boss Lady. Members of Morgan's Collegiate 100 escorted each winner to the podium where she received a Morgan Girls Rock t-shirt and a framed certificate wrapped in gold ribbon.
During the intermission, a poem entitled "A Morgan Woman" was read. This poem defined what a Morgan woman is like, using quotes that had the audience praising the reader to continue: "With 1000 reasons to give up, she finds 1001 to shine."
Presenters gave out four more awards at the end of the ceremony. The young and gifted; I am Legend; Morgan Woman and lastly, Morgan Mother award.
One award was given to someone that any person who has eaten in the Student Center's Canteen knows as "Ms. Helen."
Helen Dudley, a cashier, has many fans due to her humor and the care that she expresses for students who walk through her checkout line. When the presenter began describing her to the crowed, everyone seemed to know who she was before her name was called. The crowd cheered.
Williams closed the first Morgan Girls Rock ceremony by thanking everyone for their attendance. "Here at Morgan we uplift each other," she said. "We are every woman." Whitney Houston's hit "Every Woman" started to play and committee members began to dance and sing, inviting the crowd to join them. There was even a soul train line.
Friends of Washington have created a charity to raise money for the release of doves at her funeral service. The cost of this is $399. Details of her funeral or later events have not been released yet.
For press coverage and tributes to Karyn Washington see The Root, The Huffington Post, Gorgeous In Grey, Black Media Scoop, and Black America Web.