Juicy J's "Never Sober" Tour in Baltimore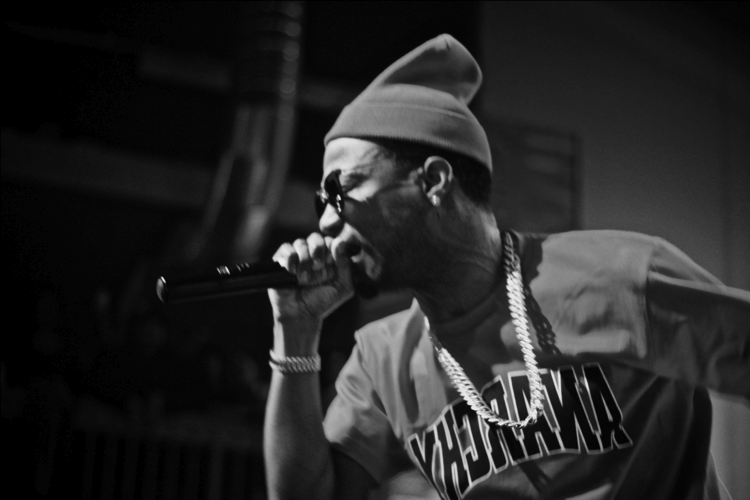 On March 4, Rams Head Live was filled with the sounds of hundreds of fans chanting one name, "Juicy J! Juicy J!"  Hip- Hop artists, Juicy J and Travis Scott performed in Baltimore for the 7th stop of their "Never Sober Tour".
Houston native, Travis Scott, opened up the show riding in on his all gold bike. Despite a few sound issues at the beginning of his set, the 20 year old remained energetic throughout his entire performance. Lyrics from his hit song, "Quintana", had the audience and Travis Scott "raging". Water bottles, ice cubes, and some inappropriate "cigarettes" were tossed to and from the rambunctious crowd and they loved it! "If you scared, go to church," said the G.O.O.D Music signed artist. "This is the Travis Scott and Juicy J show," he said. After climbing up the contraptions on the side of the stage, Travis Scott ended his set with "Upper Echelon".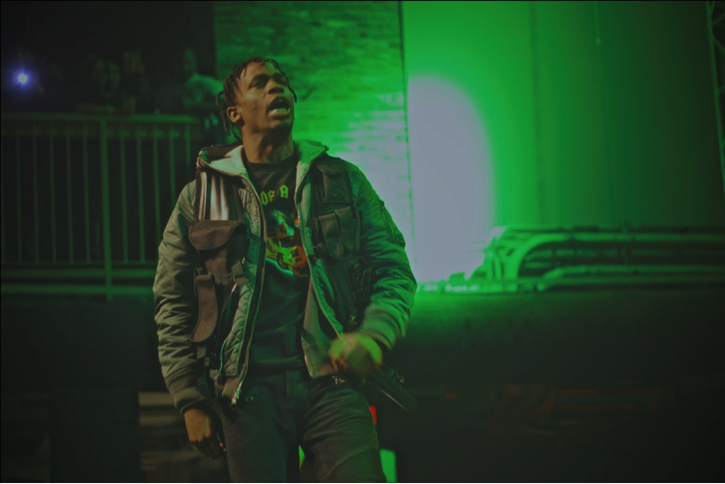 After Travis Scott's set, the DJ successfully entertained the crowd with a plethora of classic southern hip-hop hits. Sounds of the Ying Yang Twins and Juvenile turned Ram's Head into a "trap heaven"  as people danced in the crowd. Promptly at 10:26PM, decked out in pieces from the street wear brand, Supreme's, latest collection and a fresh pair of Jordan Bred 1's, Juicy J arrived on the stage. No introduction was necessary as he immediately jumped into his hits.
Before performing his classics, the Memphis born and bred rapper had a few words for his newer fans.  "It's a lot of people that don't know I have hits," he said. "It's a lot of people that don't know that I have an Academy Award," he continued during his "Kanye-like" rant.  "Juicy J has an Academy Award and Leo Di Caprio don't. Juicy – 1 Leonardo Di Caprio –O," said the rapper before he performed his 3 6 Mafia classic, "Stay Fly".
Juicy J went out of his way to make sure his fans enjoyed themselves at his show. In fact, he invited a few female fans to "take a selfie with Uncle Juicy". Later, he invited more fans to come on stage and dance while he performed his single, "Bounce It". Though the Stay Trippy artist warned that he wanted a "clean show", one female fan in particular got a bit carried away during her "dance". Juicy J quickly had her escorted off the stage and continued to perform.
All in all, the Juicy J and Travis Scott's "Never Sober Tour" was more like a party than a show. The artists' energy, performance, and song choice left the audience satisfied and mostly not sober.