The Lady Bears basketball team saw their five-game winning streak come to an end Saturday, as they lost 71-58 to the Lady Pirates of Hampton University at Hill Field House.
Hampton (15-12, 9-5 MEAC) improved to 31-11 all-time against Morgan State and has now won 13 straight against the Lady Bears. The win also ended a three-game losing skid for the Lady Pirates, while stopping a four-game home court winning streak by the Lady Bears.
The Lady Bears (7-20, 5-9 MEAC) were led by junior Braennan Farrar's 19 points. Sophomore Chelsea Mitchell fell short of a double-double with 12 points on 5-of-7 shooting and grabbed a game-high nine rebounds and junior Tykyrah Williams finished with 10 points and eight rebounds.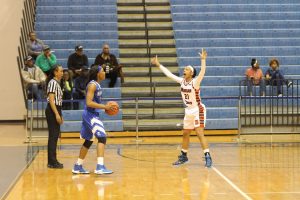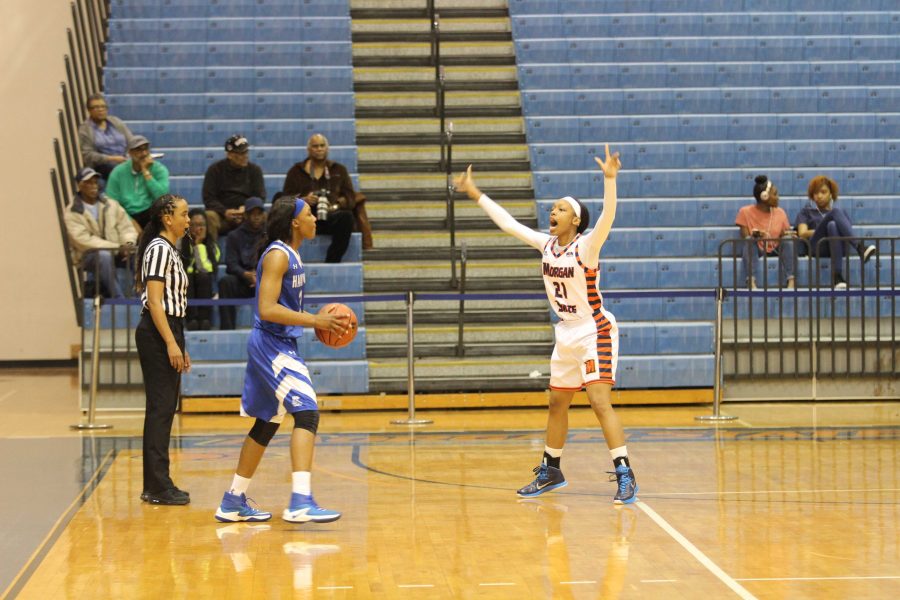 The Lady Bears held a 30-22 lead at intermission after holding the Lady Pirates to just seven points in the second quarter. However, Hampton adjusted at the half and turned up the defensive pressure and forced Morgan into bad decision making, which led to 14 Lady Bear turnovers in the second half, nine in the fourth quarter and 23 for the game.
"What happened was, in the second half we forgot to do what we were doing in the first half," said interim head coach Ed Davis. "We got to the free throw line, but we didn't finish quality plays because they rushed us up a little bit. We just didn't get it done in terms of relieving the pressure off of BeBe (Farrar). It will be corrected."
The Lady Bears used a 5-0 run to break a 41-41 tie when Farrar knocked down a free throw to complete a three-point play with 1:06 remaining in the third quarter. Williams later scored on a layup with 15 seconds left to give Morgan a 48-44 lead after three quarters.
The Lady Bears extended its lead to 50-44 in the fourth, before Hampton used a 10-0 run to take a 54-50 lead. The Lady Bears trailed 56-53, but would not get any closer than three points, as Hampton closed out the game on a 15-5 run for the victory.
"That was a crucial part of the game and with the time on the clock we were right there in striking distance," said Davis. "But we came down and threw another errant pass and they went down and scored. I had to call a timeout to regroup, but at that time we just missed too many shots down here. Those are shots we have to finish and make under pressure situations."
"I feel like I could have done more on the defensive end stopping [K'lynn Willis] and having better communication," said Farrar. "I had a couple crucial late turnovers but other than that I feel like I gave it my all but there's always room for improvement."  
The Lady Bears will look to close out its regular season home finale on Monday, Feb. 27 against crosstown rival Coppin State University. Tip-off is scheduled for 5:30 p.m. and will be 'Senior Night' for the Lady Bears. The Coppin State Lady Eagles defeated Morgan State in the first meeting of the season, 61-45 at Coppin State.