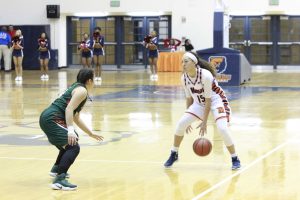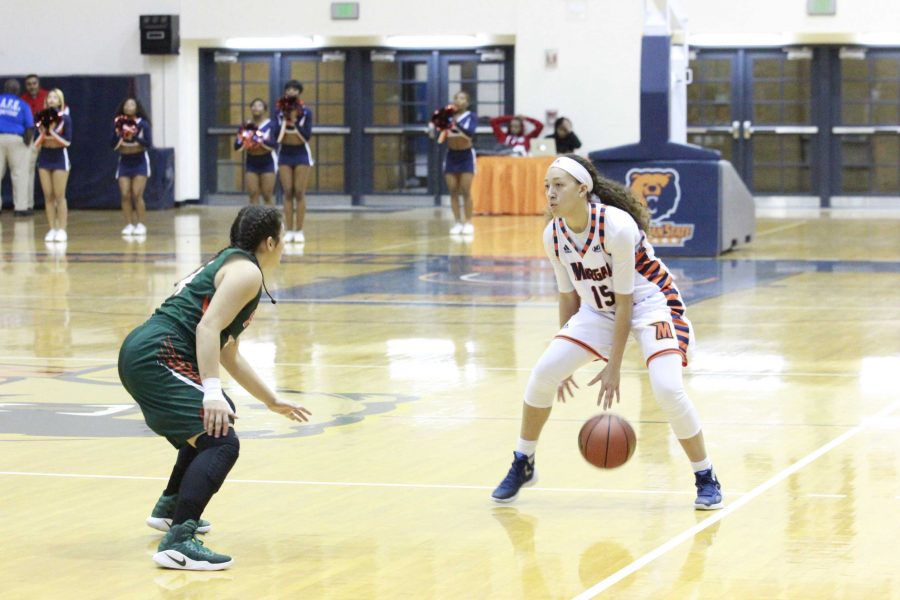 The Morgan State University Lady Bears (2-19, 0-8) went into Monday's game searching for their first MEAC victory of the season.
Instead, they suffered a second snake bite to the Florida A&M University Rattler Women (6-15, 4-4) losing drastically 61-26.
The Rattler Women defeated the Lady Bears 51-48 January 9 in Tallahassee, Fla. This game, however, was far less exciting.
Morgan missed their first nine shots in the opening period, resulting in FAMU scoring 16 unanswered points. Junior forward Tykyrah Williams gave the Lady Bears their first bucket of the game with three minutes left in the first period.
FAMU held a 35-7 lead at the half. Williams and junior guard Zuri White combined for six of the Lady Bears seven total team points, while Alicia McCray and Dawn King combined for 17 points for the Rattler Women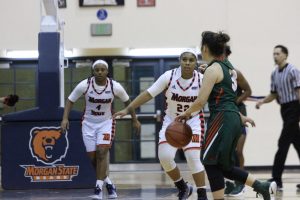 .
The rest of the game would mirror the first half – being all FAMU. The Rattler Women went on a 9-0 run to start the 3rd period and never looked back.
By the end of the game, the Lady Bears shot 9-56 from the field and committed 35 total turnovers. Morgan simply did not have an answer for FAMU on either side of the
court.
Interim head coach Ed Davis praised his team for their solid defensive efforts throughout the season but was not pleased with their performance in this game.
"I think this was an overflow from the Coppin State game," said Davis. "Everything we did wrong in that game we did today."
"I've never coached a team that scored seven points in one half. You can't win games scoring seven total points in the first half and going 9-56 for the entire game," he said.
The Lady Bears have lost their last 10 MEAC games dating back to the final three games of the 2015-16 season. They'll look to end that losing skid on Saturday, Feb. 4 in another MEAC showdown against North Carolina Central University at Hill Field House.