The Morgan State University women's basketball team traveled to trip to RAC arena on Wednesday night on a five-game losing streak, and walked away with their second away win of the season, defeating University of Maryland Baltimore County 69-61.
Even though they came out on top, the Lady Bears started slowly. Due to struggles on offense, the Retrievers started the game with a 22-15 lead after the 1st Quarter. The Lady Bears fought back to cut the UMBC lead to 35-28 by the half.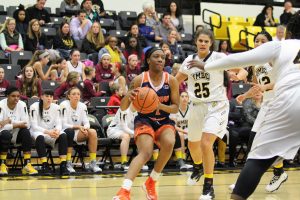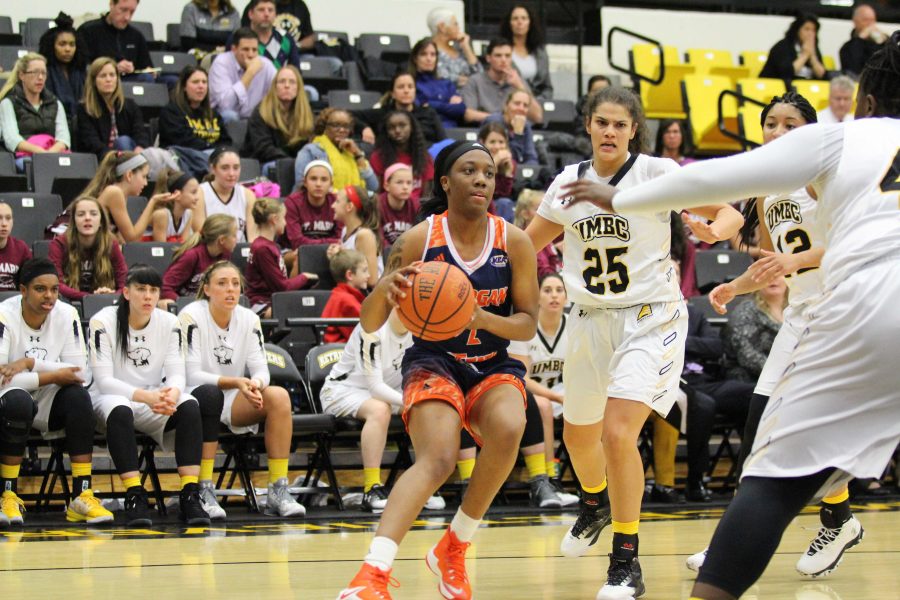 During halftime, head coach Edward Davis told his team to "look at the stats". The Lady Bears were leading multiple statistical categories and he wanted to see his team capitalize on them. While working to overcome the deficit, Davis felt like the Lady Bears needed to "score 60 to win".
Entering the third quarter, junior guard Tykyrah Williams believed that the Lady Bears "Played lackadaisical in the first half". Williams and her teammates "picked up the intensity" as the momentum changed for the Lady Bears.
Junior guard Braennan Farrar thought her team "wasn't fighting enough and forcing turnovers like we do". That changed as Morgan held the Retrievers to only 11 points in the quarter, quieting the crowd in the process, while scoring 24 points in that quarter. Their slim 52-46 proved to be pivotal as the Lady Bears held onto their lead to win the game in the 4th.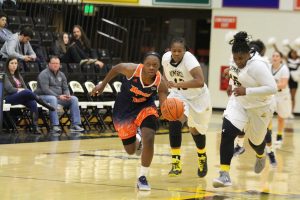 "Free throws win ball games" said to Farrar. The Lady Bears made 23 out of 28 free throws. Their 82 percent free throw percentage he led Morgan State, compared to 66.7 percent by UMBC.
Farrar led all scorers with 22 points, as well as four assists while shooting 75 percent from the free throw line. Freshman guard Jihayah Chavis was second on the team with 15 points .
The Lady Bears (2-6, 0-0 MEAC) will return home and face Robert Morris in their next game on December 18th.