One can do a lot in three seconds. Especially in basketball.
Morgan State University's junior guard Tiwian Kendley too realized three seconds was a plenty of time and hit a shot near half-court at the end of regulation to send the Bears into overtime.
Kendley's running three-pointer tied the game up at 67 en route to a Bears 85-82 double-overtime victory Tuesday night against the Manhattan Jaspers at Hill Field House.
That tying shot as regulation ended came in response to Manhattan's Thomas Capuano's three that gave the Jaspers a 67-64 lead.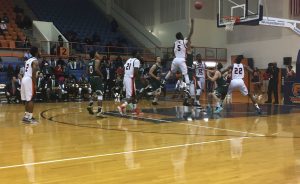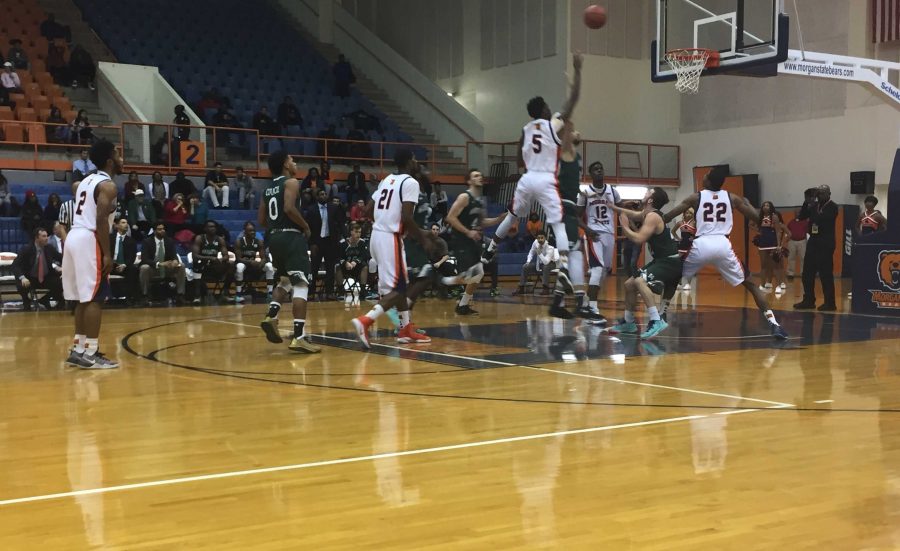 After seven lead changes and six ties in the overtimes, Jaspers' Aaron Walker Jr. intercepted a pass and dunk to tie it again at 82 with 49 seconds left, but Davis and Kendley combined for three free throws and the Bears led 85-82 with one second left.
Manhattan held a tight 35-34 lead at the half. The Jaspers shot better than the Bears in the first half at over 50 percent compared to Morgan's 41. The Bears got to the free-throw line 14 times in the first half while Manhattan didn't have a single free throw attempt.
The Jaspers got off to a nine-point lead early in the second half—the largest lead by either team to that point. They controlled most of the second half, but the turning point of the game was a foul on a 3-point attempt that sent Bears sophomore guard Antonio Gillespie to the line. Gillespie would hit all three free throws to cut the Jaspers' lead to 58-53.
A made free throw and 15-footer from junior forward Phillip Carr as the shot clock expired as well as a 3-point play on the Bears next possession by Kendley gave the Bears a 59-58 lead with less than two minutes to play.
Carr finished with 19 points and 11 rebounds in the double OT win. Kendley, who is leads the Bears in points per game and three-point scoring, went 5-13 from 3-point range and finished with 40 points and 10 assists.
"Points isn't something we're surprised at," said Bears assistant coach Brain Ellerbe of Kendley's performance. "We want him to grow with shot selection, poise and trusting his teammates".
The duo of Carr and Kendley has proved to be efficient for Morgan this season, but "Coach says the team goes as we go and we can't go unless we get our teammates involved," said Kendley. I give credit to the whole team for stepping up when we aren't in the game."
 The Bears return to Hill Field House on Saturday, Dec. 10 when they host Wagner on in the final home contest before the New Year.