Morgan State University's football team came up just short of pulling off a major upset against the North Carolina Central University Eagles in a 21-17 loss, dropping their second homecoming game in as many years.
The Eagles entered the football game with an undefeated record in the MEAC and played like it early on, jumping to a 14-0 lead. The Bears eventually found some production on offense, particularly on the ground with sophomore running back Eric Harrell, and they scored 14 unanswered points to tie the game.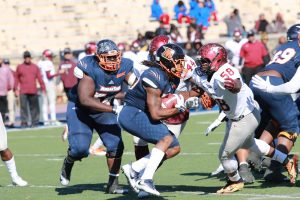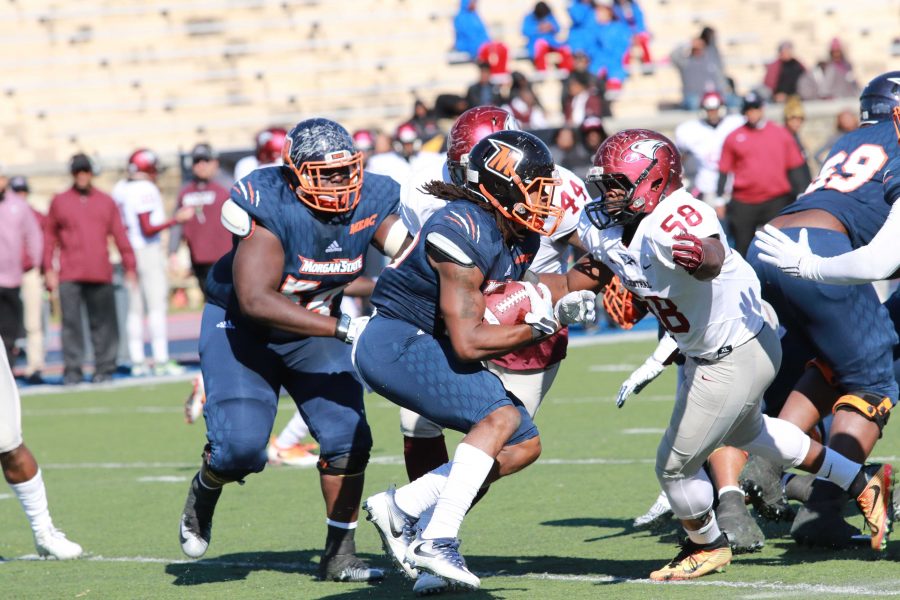 Morgan's offense looked decent for much of the contest but overall they had a sloppy performance, turning the football over four times. "We did a great job moving the ball; we just had too many turnovers," Harrell said. "We didn't do it all week in practice, so there's no reason we should've done it in the game."
"Definitely too many mistakes to have a chance to win a game against a good football team," said head coach Fred Farrier. "We've got to find a way to do the things that are going to help us be successful."
While the Bears' offense had their issues, the defense had a very good afternoon and gave the Eagles' offense a lot of problems.
Led by junior defensive end Ayodeji Agbelese and senior defensive back Deadrick Jones, they forced four turnovers of their own, including an interception by sophomore defensive end Malachi Washington with 53 seconds to go before halftime that helped give Morgan a 17-14 lead that they held on to until the fourth quarter. They registered four total sacks and even knocked the Eagles starting quarterback Malcolm Bell out of the game during the first half.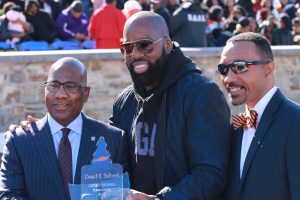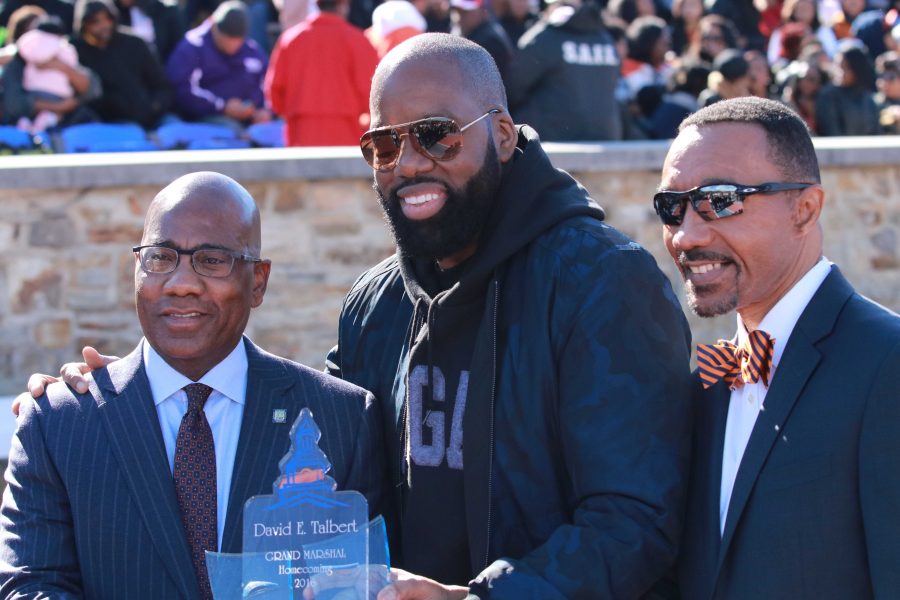 Agbelese, who registered 11 total tackles, two sacks and a forced fumble, loved what he saw from his defensive teammates. "I think the defense balled out," he said. "We made plays, but towards the end they scored on us, and that was the result." He added, "We've just got to finish."
This is the second consecutive year that the Bears have lost to NCCU by three points. Just like this year, the Eagles opened the first quarter with 14 unanswered points before coming away with a 20-17 win in Durham.
With the loss, Morgan State is now 2-4 (2-2 MEAC), and they head to Virginia next weekend to take on Norfolk State University.