Morgan State University graduate quarterback Chris Andrews made some key plays with his feet in a last chance drive for the Bears to set up a game winning touchdown run by sophomore running back Eric Harrell, as the Bears defeated Howard University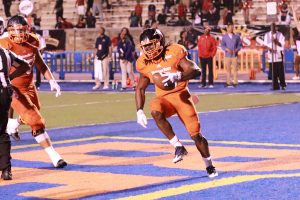 28-24 in their MEAC opener.
Howard built up momentum in the second half off of a few big plays and scoring 17 unanswered points, taking their first lead of the game at 24-21 with 4:00 left after a field goal.
On the ensuing drive, Andrews rushed for 36 yards and Harrell added 30 including his 4-yard game-winning touchdown. "Coach always believed in me," said Harrell. "He called my number and I was ready to go".
Although the Bears offense did not make a lot of plays in the second half, they made a number of big plays in the first half. The Bears first drive of the game ended in a 44-yard touchdown pass from Andrews to senior tight end Willie Gillus III. Andrews also threw a 49-yard touchdown pass to senior receiver Ladarious Spearman and another one of 32 yards to senior receiver Ricky Fisk.
"We fell down in the game but we just were engaged and kept our heads in the game," said Andrews.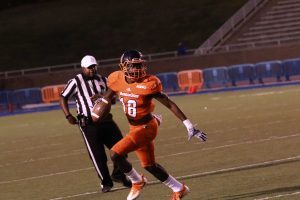 Morgan's defense also dominated early on, using two fumble recoveries and a blocked field goal earlier in the game to neutralize the Bison and contribute to their 21-10 first half lead.
For Morgan's interim head coach Fred T. Farrier, Saturday's win marks his first MEAC and NCAA win. "This was a good win for our university, with everything going it was important to give our students something to cheer about," said Farrier.
The Bears (1-2, 1-0 MEAC) will next play Delaware State University at home on Oct. 1 at 1 p.m.