On Thursday morning, Morgan State officially began the spring semester following the worst blizzard to hit Baltimore since February 2010.
The school reopened on Wednesday for faculty and staff. By Thursday, a majority of main walkways were cleared for students to navigate across campus as close to normal as possible.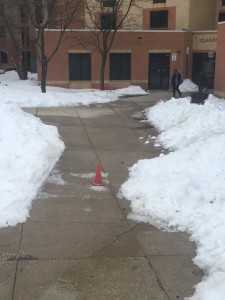 For some within the Morgan community, the opening seemed rushed. "I feel like it could have been postponed a little more because most of the sidewalks aren't fully cleared yet so it's not really safe to walk here," said graduate student Ryan Smith. Senior Ikea Williams said, "I don't see the point, like why not just cancel classes until next week?"
According to Vice President of Student Affairs Kevin Banks, the decision to open the campus for students was deliberated between the executive management and campus president David Wilson. Their top priority was getting the students back into the classrooms. Clint Coleman, the Head of Public Relations, was unavailable for additional comments regarding the decision to open.
Pamela Scott-Jordan, the Dean of Liberal Arts, did not feel the university needed to stay closed the rest of the week because "I know how much effort and energy is put into making those determinations."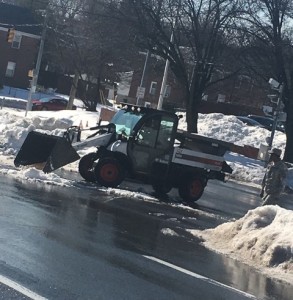 "I feel that it was appropriate to open the school today," said senior Darien White. "Most of the walkways were cleared out pretty good. From President Wilson's email, it seemed like they kinda tried to stay on top of things from the get-go."
While an email from Wilson on Tuesday asked students not to park on Hillen Road when classes resumed, cars were allowed to park along the road within the regular hours permitted, eliminating another possible inconvenience for students and staff. Some roads in the surrounding areas were not completely cleared, causing some minor traffic delays.
As the school continues to move forward with its schedule and the city proceeds with its clean-up, safety will remain the number one concern.
"I just want people to be safe," said Scott-Jordan. "I can get here on time; and if people can get here, we're happy to see them."