It's common for mixtapes to be released on holidays when many artists can receive their fans full attention. This past Thanksgiving weekend, hip-hop and R&B fans where given more than enough music to feast on.
Cash Money staple Lil Wayne kicked off the holiday weekend with his much anticipated No Ceilings 2, the follow-up to the acclaimed 2009 project of the same name. That was followed by the release of projects, some by surprise, by the biggest names in hip-hop and R&B. Headliner artists such as Erykah Badu, Rick Ross, Fabolous, Chris Brown and Yo Gotti all treated fans with quality projects before stores closed on Black Friday.
With so much music coming out in such a period of time, it's hard for fans to know what to listen to first. The top projects of the weekend are reviewed.
Eclectic Soul singer Erykah Badu gives us her rendition of some current chart-toppers on her project But You Caint Use My Phone. The 11-track mixtape is centered around songs dealing with phones, from current hits like Drake's Hotline Bling to classics like New Edition's Mr. Telephone Man.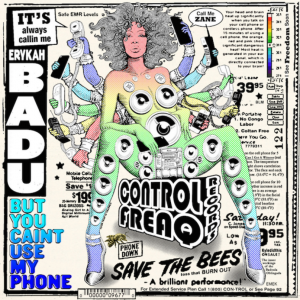 Badu does much of the dirty work herself with her unique soulful sound, but she enlists some help from a particular someone from her past. Andre 3000 gives us his annual classic verse when the two team back up for Badu's rendition of Adele's Hello.
Badu flips some of the biggest R&B hits in only a way she can, taking many of the songs to new levels.
4.5/5
Brooklyn veteran Fabolous has survived the southern takeover of rap and managed to stay relevant for nearly two decades. Summertime Shootout is what we come to expect from Fab, lyrical ability matched with catchy hooks and top-notch production.
The project features heavy-hitters in rap such as Rich Homie Quan, Nicki Minaj, Dave East and The Weeknd.
The Automatik produced "Real One" is a smooth flip of the Fugees Killing Me Softly, with Fab doing what he does best – appealing to the ladies.
Lines like "Had me getting hurt all the time, I'm like Kobe" are Fab's trademark- quirky punchlines with relevancy.
The 12-track project is the perfect blend of music with enough appeal for the club and raw enough for the streets.
4.5/5
Lil Bibby has emerged from the Chicago drill scene with his partner-in-crime Lil Herb as two of rap's next stars. Bibby continues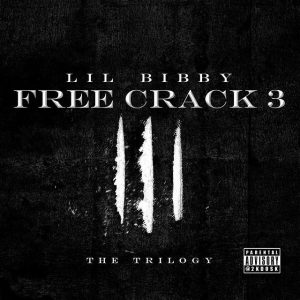 his acclaimed Free Crack series with Free Crack 3. Bibby's vivid street tales and over top-notch production give FC3 unlimited replay value.
Chicago legends R Kelly and Common lend their hand to the project, as well as Herb and the most popular rapper of 2015 – Future.
The C-Sick produced Came From Nothing is a piano-heavy ode to Bibby's road to riches – and its very well done. The leery beat fits with the depressing nature of Bibby's Chicago upbringing.
Free Crack 3 is a great contrast to the often repetitive Drill scene, as Bobby shows his versatility and potential.
4/5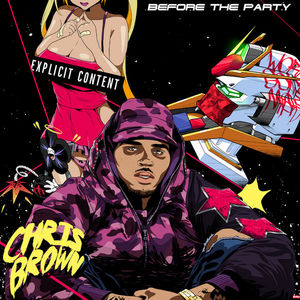 Chris Brown has managed to sing and dance his way into the hearts of fans all over the world. Brown's high octave matched with his rapping skills has allowed him to successfully cross over from pop to R&B at his leisure.
Despite several run-ins with the law that have put a blemish on his "pretty-boy" image, Brown's talent has always been undeniable.
Brown was one of several household names in hip-hop to surprise fans with new music on Black Friday.
Before The Party is a 34-track walk through the life of Chris Brown, and he is very descriptive of the flaws.
Top artists like Fetty Wap, Rihanna and French Montana are featured but it's the unlisted Pusha T feature that outshines all.
Brown and King Push team up for a "VA Story" with each showing their human traits as talk trials and tribulations and the vigors of fame.
Brown takes shots at critics with lines like "I done been through hell and back, I'm seeing demons everyday calling the kettle black."
King Push addresses the changes faced with leaving the streets and becoming a full time rapper, as well as the split from his brother Malice
Lines like "Started as a duo didn't finish as a duo, things fall apart Ricky Martin left Menudo" serve as Pusha T's unofficial addressing of the Clipse breakup.
Versatility has always been Brown's strongpoint, and for 34 tracks he maneuvers several topics and does them well. It's hard to be perfect on a 34-track mixtape, but Brown manages to create an album quality project for free.
4.5/5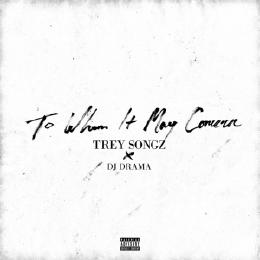 Trey Songz waited out the Black Friday mixtape rush and dropped his surprise mixtape To Whom It May Concern hosted by Dj Drama on Saturday.
The 10-track tape is Trey Songz in his purest form, belting out high notes over tracks of pure lust and misogyny. Unfortunately, Songz' usual "winning" recipe runs thin on the project, with him running out of inventive ways to talk about sex.
The Cook Classic produced Waffles & Eggs is an upbeat sexual story fed to us over heavy drums and a smooth bassline.
Unfortunately, most of the project is repetitive and skippable.
2.5/5