Student business leaders show off talents in "Bear Tank" competition
Four students won $1,000 for their business pitches in the Shark Tank-like business competition.
Morgan State University's brightest minds came together to participate in the university's first Bear Tank on Thursday.
Hosted by the Earl G. Graves School of Business, the event was developed by Morgan State's Entrepreneurial Development and Assistance Center (EDAC) in partnership with Blackstone Launchpad, an entrepreneurship organization.
"The students wanted to have an experience where they can pitch [their business ideas] live in front of their judges," Danielle Frisbie, the co-campus director of Launchpad said. "We also wanted to bring that Shark Tank experience to Morgan State University."
Each of the 12 contestants were granted three minutes to present their business venture, competing in the categories of social, health, consumer, and general. When their pitch concluded, the participants received suggestion and mentorship from the four judges:
Krystal Henry, creator of Around the Way Parchment
Kenneth Wilson, entrepreneur and award-winning community advocate
Shawna Stepp-Jones, CEO of Divaneering Labs
Onyema Osuagwu, Morgan electrical and computer engineering professor and founder of BionanoTech.
Many unique business ideas made their way in the Bear Tank including affordable clothing educational apps developed with artificial intelligence and innovations such as the vision of a beauty parlor in the University Student Center.
Each winner received $1,000 to go towards their business venture. Not only was the competition an opportunity to win cash prizes, but it also gave a safe space for students to give their ideas the spotlight they deserve. 
"I have gained exposure, networking with my peers [from this event]," Aalliyeh Clinton, senior chemistry major and CEO of MONNEAHS Engineering Materials, said. "The experience of pitching in front of judges and the nervousness of it all has made me feel very accomplished and proud of myself.
The businesses moguls that came out on top include:
Social: Sotantra
Sagar Gurung, who stunned the judges with his handmade state-of-the-art Sotantra obstacle detection electric skateboard. 
Consumer: Rush Diagnostics
Ryan Jones, the brainstormer of Rush Diagnostics, the next hottest app that will detect and solve car trouble in no time.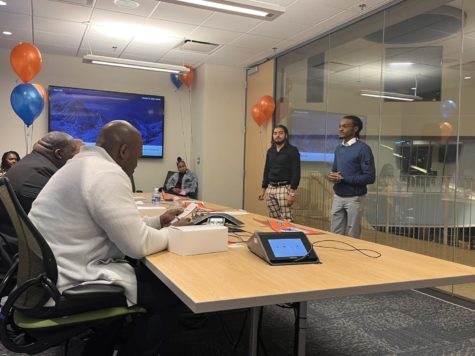 Health: Armor Fitness
Monique Roman, founder of Armor Fitness, a brand dedicated to all women to grow their love of fitness.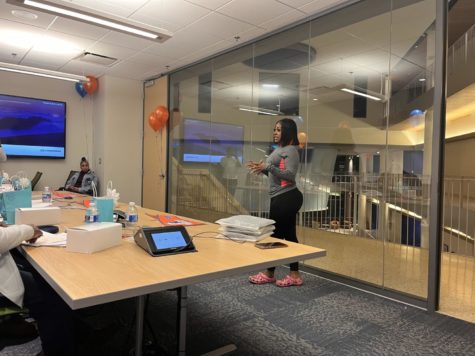 General: Scribe
Oluwakayode Jasanya, developer of Scribe, a platform designed to take the pain out of writing through Artificial Intelligence featuring easy customizable templates and automated suggestions.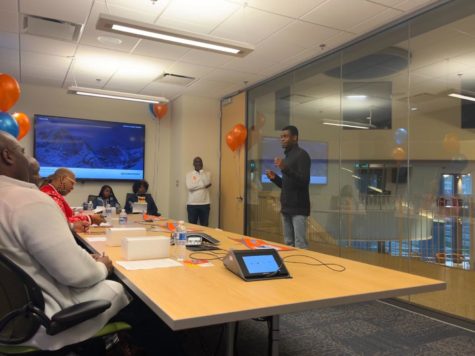 This is the first of many pitch competitions EDAC has to offer, as they hope to continue to partner with Blackstone Launchpad to provide mentorship and endless opportunities to Morgan's young entrepreneurs. 
"This competition is like a beautiful pilot," Frisbie said. "I am excited about this experience because it is the first of many, but more importantly, it's student input and student lead at the same time. Down to the details, how we engage and interact, all the students had some input."