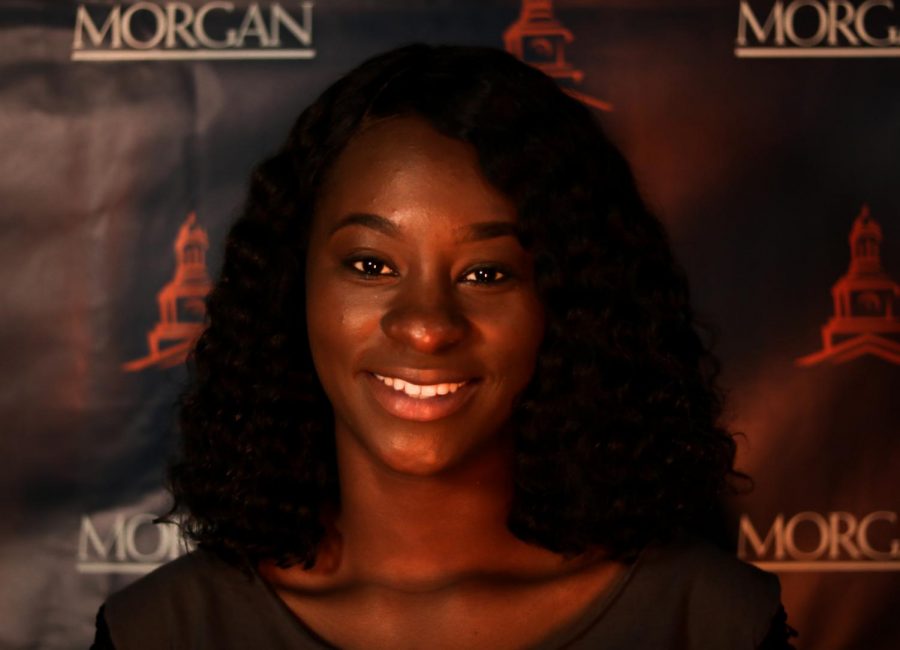 Aziah Siid is a junior, multimedia journalism major at Morgan State University and a staff writer for
The MSUSpokesman.
She recently joined The Spokesman in August 2019 and covers culture including student organizations, campus events and breaking news.
Aziah's experience from traveling through the Caribbean every year and living a life away from home drew her to the School of Global Journalism and Communication. She aspires to become a foreign correspondent.
Aziah Siid, Features Editor
Jul 02, 2020

University President David Wilson announces $8.9 million university budget cut

(Story)

Jun 03, 2020

Regents chair Mfume wins renomination for Congressional seat

(Story)

May 16, 2020

'Although it's not in person, it's something': class of 2020 honored in special virtual recognition ceremony

(Story)

Apr 20, 2020

Morgan State's annual spring event goes virtual for first time in history

(Story)

Apr 12, 2020

Spokesman Staff Quarantine Cookbook

(Media)

Apr 08, 2020

Earl Graves Sr., Morgan alumni, founder of Black Enterprise dies at 85

(Story)

Apr 07, 2020

Morgan State campaign season's digital move challenges tradition

(Story)

Mar 25, 2020

Morgan State reacts to first day of remote learning, students adjust to 'new normal'

(Story)

Mar 11, 2020

Students toggle with spring break plans after Morgan State closure

(Story)

Feb 01, 2020

Student rideshare service faces high demand, searches for more drivers

(Story)

Jan 27, 2020

'Underdogs' make impressions at Mayoral forum, seasoned politicians remain in the shadows

(Story)

Jan 21, 2020

Morgan students usher in campus rideshare service

(Story)

Nov 23, 2019

After 4 year hiatus, Morgan's gay alliance organization returns

(Story)

Nov 06, 2019

After the death of a Morgan student, a scholarship in his name is underway

(Story)

Oct 23, 2019

Morgan alumni return to campus to pay respects to U.S. Rep. Elijah Cummings

(Story)

Oct 19, 2019

'Thoughts Of A Colored Man' emotionally engages audiences of all races

(Story)

Sep 27, 2019

As Morgan's female demographic increases, housing space decreases

(Story)

Sep 04, 2019

Morgan's partnership with downtown apartments temporarily satisfy housing concerns

(Story)