McCammond breaks to the top in unorthodox start to career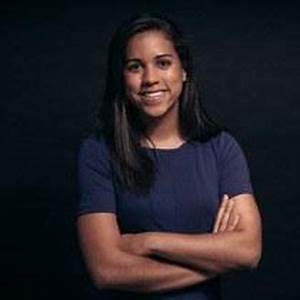 Oyin Adedoyin & Brianna Taylor, Spokesman Staff Writers
August 11, 2019
MIAMI — Alexi McCammond is a top political reporter and deputy news editor at Axios. She has covered the 2018 midterm elections, the 2016 presidential debates, Sen. Marco Rubio's (R-Fla.) failed presidential campaign that season and President Trump's inauguration.
And she is only 25.
The Chicago native and University of Chicago graduate, who last week received the National Association of Black Journalists (NABJ) 2019 Emerging Journalist award, had a rather unorthodox start to her journalism career.
McCammond earned a bachelor's degree in sociology and Spanish, and went on to graduate school at the S.I. Newhouse School of Communications at Syracuse University in 2015, but soon dropped out, frustrated by what she described as an out-of-date curriculum.
She decided, instead, to intern at as many publications as she could.
"The best way to learn is on the ground reporting," McCammond said during an NABJ interview session during its annual convention last week in Miami. "Don't treat networking as a transaction. I did a lot of internships in college to figure out what I didn't like to write about."
Currently, McCammond is the only person covering the 2020 Democratic presidential race at Axios—the largest group in modern political history with 24 candidates.
Axios, a digital news site co-founded in 2016 by Executive Editor Mike Allen, a former Washington Post political reporter and former chief political reporter for Politico, offered McCammond the opportunity to gain experience in several departments within news coverage.
She stressed the importance of taking advantage of every opportunity.
"Working at these small places that allow you to do random things helps you learn the strategies of what you don't want to do and what you do want to do and shows your employer that you're willing to step up," McCammond said.
With so many accomplishments at a young age the question becomes, what is next for Alexi McCammond?
The audience intensely waited for her answer and McCammond smiled.
"I would love to buy a house in the middle of nowhere and talk to no one and write a book."
A contingent of Morgan State University students representing the School of Global Journalism and Communication are attending and covering the annual National Association of Black Journalists in Miami. This story is part of that coverage.