"St. Louis Superman" documentary screens at NABJ
MIAMI — From the start of "St. Louis Superman," a 25-minute documentary about Bruce Franks Jr., a Ferguson activist and battle rapper who was elected as a Democrat to the overwhelmingly white and Republican Missouri House of Representatives, until the moment the credits rolled, his words and expressions captivated a room full of journalists who attended the screening at the ongoing National Association of Black Journalists Convention in Miami.
At several points in the documentary, Franks, 34, talks about how he lost his brother Christopher Harris 30 years ago to gun violence and the personal trauma he has faced since then.
The verite documentary follows Franks' daily life in his St. Louis community where he is respected for his activism which has yielded good results such as the bill for Christopher Harris Day, signed into law by Gov. Mike Parson (R) in 2018.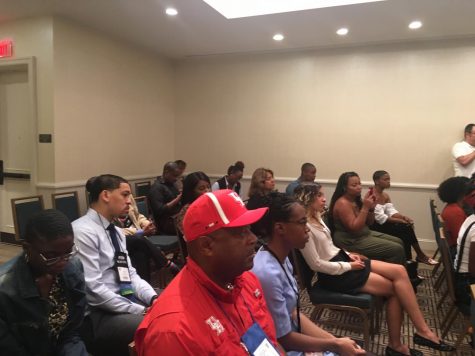 "Superman is what everyone in the community calls Bruce," said Smriti Mundhra, director of the documentary, said after the screening. "But Superman also can be conflicted and flawed and isolated and we didn't want to shy away from those realities in making the film."
Over four months, the production crew followed Franks as he interacted with people in his community, led peaceful protests and went about his duties in the House.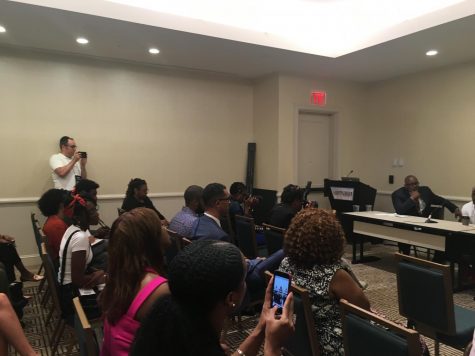 Speaking about his decision to go into politics, he said that it was not only important to be able to connect with people in the community, but to be part of the decision-making body that directly affected the people of St. Louis.
"We have to bridge this gap between activism and politics because that's the way it's going to work," said Franks. "There should be a connection between media, activism, politics, all these different worlds to where we make sure we understand that we're in this together."
A contingent of Morgan State University students representing the School of Global Journalism and Communication are attending and covering the annual National Association of Black Journalists in Miami. This story is part of that coverage.