MDDC Press Association and the SGJC explain risk management for journalists
In response to the Capital Gazette shooting in late June, where five journalists were killed in the newsroom, the Maryland-Delaware-DC (MDDC) Press Association hosted a conference on protecting journalists in partnership with Morgan State University's School of Global Journalism and Communications on Tuesday.
While tickets for Morgan students were $10 and $25 for non-students, participants were also encouraged to make donations towards the Reese Cleghorn Internship Program, a paid summer internship for college-level journalism students through the MDDC Press Association –– where a portion of the proceeds would be going.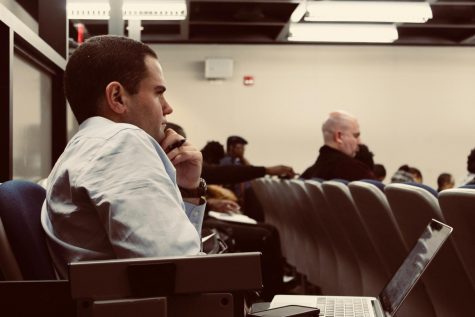 There were a dozen news media organizations present, 25 members of MDDC's association, public safety officials and Morgan journalism students.
"We were asked to put an event together that would bring the community together so that they could sort of process what was happening at a macro level," Rebecca Snyder, Executive Director at MDDC Press Association, said.
"Plus, it also became apparent that many of our newsrooms were just under prepared for threats such as these. We decided that we wanted to look at not only physical threats in the newsroom but also out in the world when journalists are simply doing their jobs," Snyder added.
Opinion Editor Andy Green of the Baltimore Sun led discussion about the present dangers that most journalists and newsrooms did not consider before the Capital Gazette attack.
"Trauma affects different people in different ways, in different times very unpredictably. Weeks, months later people who were in the newsroom or happened to be out on an assignment at the time who survived will find themselves in the middle of a story [saying] 'I'm sorry I can't do this right now,'" said Green.
While it is the responsibility of journalists to cover the news, regardless of what happens, they are still human and should recognize when they need help, said Green.
Magnus Forsberg, project director of the securing access to freedom of expression program (SAFE) of the International Research and Exchanges Board (IREX), encouraged journalists to consider risk management in order to stay safe whether out in the field or in the newsroom.
"We train journalists in some cases to stay alive, stay out of trouble. But, they still have to do their job. Sometimes helping them understand smarter ways of doing their jobs and also make an informed decision that 'I'm not going in that direction'," said Forsberg. "We teach journalists to become their own risk management advisors."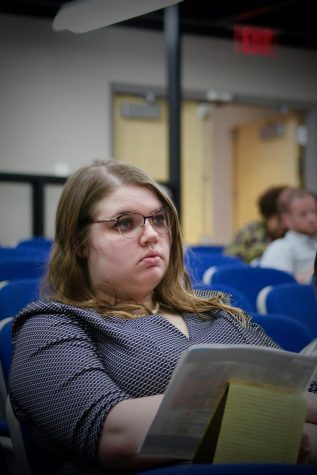 Forsberg joined Steve Jackson, a member of the Baltimore County Police, in the last panel discussion on ways that journalists can be proactive when assessing a potentially dangerous situation.
"You are your own best security at this point," Jackson said. "We always have to kind of pay attention to what's going on around us…when you are going out, if you do feel there's an issue, absolutely get security to come out with you."
Young journalists who were in attendance agreed that they benefitted from the discussions.
Sara Swann, a watchdog reporter for Delmarva Now and recent graduate of Syracuse University, said, "The whole protecting journalists, staying safe and doing your job thing was a big theme and it is unfortunately something that we have to be aware of."