Former Morgan grad and MEAC tennis champion explains the harsh rules of the game
MEAC tennis champ, Danielle Thompson, talks about the strict rules associated with the game.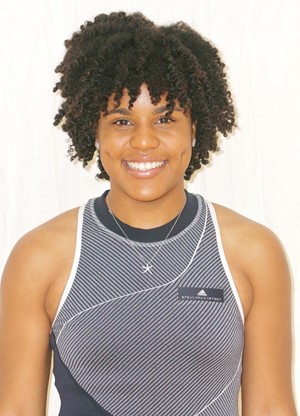 In light of the controversy surrounding Serena Williams' US Open tennis match, Danielle Thompson, can relate to feeling the harsh reality of stringent tennis rules.
Thompson began playing tennis at the age of five, but recently the Morgan State University graduate made history when she won the 2018 Mid-Eastern Athletic Conference (MEAC).
"I haven't had anything that she experienced," she said regarding issues with sexism during a match, "but I have experienced getting games or points taken from me because of time."
Morgan scouted her for the tennis team from her hometown in Nassau, Bahamas and she took advantage of the full athletic scholarship Morgan offered her.
She played for the tennis team her entire college career and those endless hours of practice finally paid off in her final semester.
"It was an unexplainable feeling especially in my senior year…I've wanted that since I got there [Morgan]" Thompson explained.
"We weren't supposed to play at MEAC," Thompson continued. "No one was expecting us to win and we weren't expecting to compete."
As far as her post-graduate plans: Thompson has no intention of slowing down. She has already begun dedicating hours of rigorous training towards the goal of playing pro next year. According to Thompson, college tennis is "completely different" compared to pro tennis.
Although Thompson graduated with a bachelor's degree in Hospitality Management in the spring of 2018, she is optimistic about her future in pro-tennis and believes the Morgan community will support her in all of her future endeavors.