"Hurt"; the only way Savannah Lee could describe her emotions after finding out her little brother was fatally shot Monday night.
Jonathan Tobash, a 19-year-old sophomore industrial engineering major at Morgan State University, was shot on Pelham Avenue at a store while on the way to visit his girlfriend, according to his mother, Mary Harry.
"It hurts even more because I never imagined my brother on the other end of a gun being killed because he wasn't in the streets, he wasn't a bad kid, he went to school, he loved school, he motivated others to stay in school," said Lee, "It hurts so much more because where he got shot, is where we were born and raised so it just hurts."
Tobash died after being rushed to the hospital, his family was notified the next day.
"Actually, I was out of town. I believe [the detectives] went to my oldest son house around 2 p.m. the next day. The next day we were able to get a flight back," said Harry, "As a mom, it's not fair, this wasn't fair. I'm very, very angry because my son is not a bad person, he's not out on corners. This crime that's happening in Baltimore City, killing innocent people, it's ridiculous and unfair and something needs to be done, we need solutions… We need the mayor, the police commissioner and whoever to step up and start putting a stop to this senseless killing."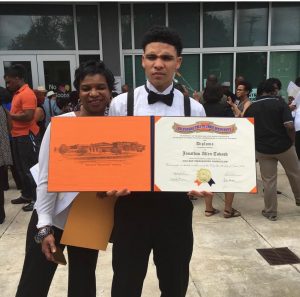 Lee flew back home from serving in the military to be with her family during this time.
"It was just heartbreaking because I was away from my mom, I was away from my brother, I was away from my family and everybody. It's not even just our family that was hurt, it's our people that he ever touched in his life that was very affected by this," said Lee.
According to Harry, while attending Morgan State Tobash was working for Amazon and had just gotten hired for a position at Under Armor on Monday.
"He used to tell me he just wanted to get rich and take care of his family and have his own business and be well off, so he can make his family and friends happy and share his wealth," said Harry.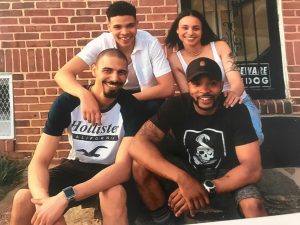 Lee described him as supportive, caring and generous, to the point where he would give someone his last dollar if they needed it.
"He was simple yet extraordinary," said Lee.
Tobash's friends were also shocked by the news and find it unreal.
"I couldn't believe it," said Destiny Thrweatt, friend of Tobash. "I was shocked. It couldn't function in my head that it was him. I've been trying to get myself together because it happened but things happen in life, but we can't keep feeling bad. He left a good mark so that's wh at we got to move from and remember what he impacted on us to keep moving."
"It just felt so unreal," said Eugene Boyd, friend of Tobash. "I just was with him, like last Sunday, he had spent the night over my house, played the game, had some laughs and caught up on some stuff. We were just texting like last Thursday. It just don't feel real."
Tobash's case is still under investigation with Northeast District Police.