The Morgan State Bears football team wrapped up their 2017 season the same way they begun it, in defeat, as they loss 45-32  to Norfolk State University. The team that suited up in the season finale was a completely different team that suited up in the first week. A switch in player personnel at a few positions, injuries and inconsistency from both the offense and defense, led to the tale of two teams. The Bears had a strong defense coming into the season, led by senior defensive lineman Jai Franklin and junior defensive backs Carl Garnes and Darius Johnson, however there were question marks surrounding the offense.
Through the first three games the offense did not have an identity, they could not establish a run game and new transfer junior quarterback Elijah Staley couldn't find his rhythm, which led to missed opportunities in the passing game. As the season progressed, the running game got rolling and receivers started to make plays – but the defense became non-existent.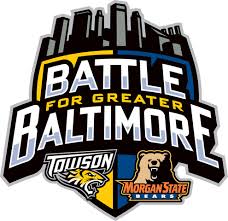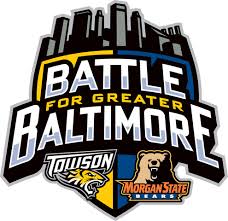 The Bears began the season with the much anticipated "Battle For Greater Baltimore" game against the Towson Tigers. The Bears defense kept the Tigers in check but an interception thrown by Staley led to Towson beating Morgan State 10-0 in a defensive struggle as the Bears fell to their crosstown rivals in the season opener. The game marked the first meeting between the two schools since 2011. Towson improved its series record against the Bears to 18-6 since 1979.
The Bears next two contests would be against two non-conference opponents. The Bears hosted University at Albany and they traveled to New Jersey to take on Big Ten program Rutgers. Morgan would lose both games and entered the MEAC portion of their season 0-3. The Bears were not able to score a point in the first three games as they were outscored by their opponents by a combined 101-0. Granted, two of those games came against stronger competition, but not being able to get on the scoreboard in three games might cause anyone to hit the panic button.
The Bears into conference play against the then #15 team in North Carolina A&T. The Bears finally got on the scoreboard and the offense moved the ball as they racked up 514 total yards, but the Aggies were too much for the Bears as they loss 49-17 at Hughes Stadium. After the Bears bye week, they traveled to Orangeburg, SC to take on the Bulldogs of South Carolina State University. South Carolina State scored 28 unanswered points in a 35-14 victory over Morgan.  The Bears returned home the next week for homecoming. If there were a game the Morgan State Bears had to win it would have been the homecoming during Morgan's 150th year. The Bears got their first win of the season as they defeated Savannah State 48-28. That would be Head coach Fred T. Farrier's squad's lone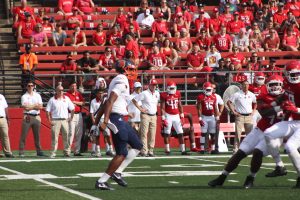 win of the season as they would lose five of their five remaining games to conclude the season with a 1-10 (1-7 MEAC) record.
"It's absolutely disappointing and not where we wanna be at being 1-10," said coach Farrier. "Our players did a really good job trying to stay locked in and trying to get better every week. In some areas we saw little improvement. I think our offense got better almost every week. We're gonna go recruit some guys that'll help us tighten up some areas where we need to make some improvements in."
Going into the offseason the Bears football team will need to address a major question. Who will be the under center in 2018. Coming into this season the Bears relied heavily on their transfer junior quarterback Staley. Staley had greatly underachieved, which led to his benching four weeks ago against Florida A&M. He finished the season with 125 of 266 completed passes for  1,463 yards 11 interceptions and four touchdowns. Since his benching he has been absent from the team. Reason for his absence is unknown but the question remains will he be in a Bears uniform next season. Stepping up in his absence was sophomore quarterback Harris. Harris sat behind two transfer quarterbacks in his two years at Morgan. He was the understudy of last year's graduate quarterback Chris Andrews and this year's starter Staley. "I wouldn't say it was frustrating. I would say it was a good learning experience for me," said Harris. "Only thing I could do was prepare like a starter and wait until my number was called."
Coach Farrier entered this season as full-time head coach after being named the interim due to former coach Lee Hull leaving the program. This season has been very disappointing and Morgan's miscues this season has not been because of lack of talent, it has been coaching and discipline. Athletic Director Edward Scott and coach Farrier will have a lot to discuss after an awful 1-10 season. It will be interesting to see what changes will be made before the 2018 spring game.