This year's Morgan State University women's basketball team will be entering this season hungry for a MEAC title after finishing last season with a 13-16 record.
The Lady Bears will be led behind the interim head coach Ed Davis who will begin his first year as head coach at Morgan State after former head coach Donald Beasley was reassigned to a new position at the university in June amidst verbal abuse allegations. A second coaching change was made on Oct. 24 when Davis announced the promotion of Wanika Owsley to associate head coach.
The Lady Bears look to build upon last season, in which they almost won the regular season championship. "Objective wise, we have to push through the walls and basically what that means is we have to be a lot more aggressive to get to that point," said Davis. "We have to become a lot more aggressive if that calls for more hustle plays or better shooting or just an overall effort to get back to that point."
The team brings back leading scorer, junior Braennan Farrar, who averaged 14 points and four rebounds per game last season. She was announced to the Pre-Season All MEAC team on Oct. 27.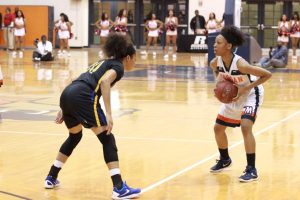 "I'm very thrilled to have been picked second team All MEAC conference," said Farrar. "It's a great responsibility to uphold as they expect me to do some nice things this season. Coming back as now as one of the leaders on the team I will have to become more vocal on and off the court."
Junior Lexus Spears, who was a force on the boards and averaged seven points and 6.4 rebounds per game last season, also returns for the Lady Bears. "She's going to have to step her game up just a little bit to the point where she can put up double figures [throughout] the course of games," said Davis.
"We have a lot of goals this year and one is to obviously to win a championship," said junior Zuri White, the team's leading rebounder last year with just under eight rebounds per game. "Last season we were good but young, and being young will no longer be an excuse this year. I'm ready to see our maturity and experience tie into things. As an individual player I look to do more of everything. I contributed a lot last year, but more can only help."
"She's going have to step up on the offensive end as well for us," said Davis on the need for White's contributions to increase. "We need her to score more a lot more on the perimeter for us as well as keeping up her rebounding status.
Rounding out the group of returning key contributors is junior Tykyrah Williams, a 6'1" forward who averaged 10 points and 4.6 rebounds per game last season. "We just need for her to be more aggressive on the defensive end and improve on her rebounding on the defensive end as well," said Davis. "That will be key for us staying in games against some of the larger schools.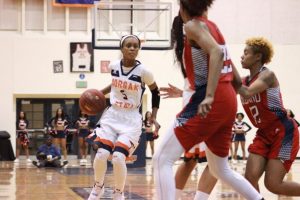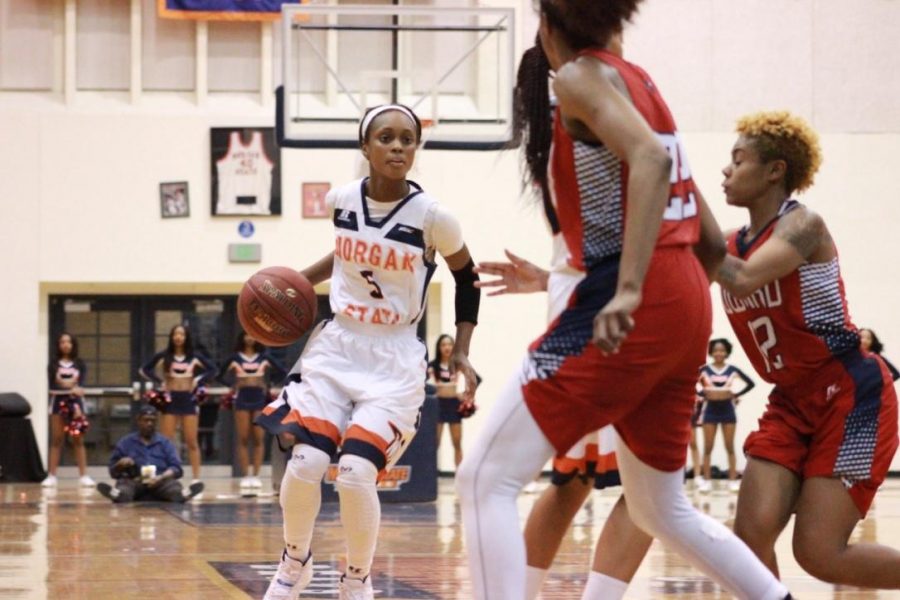 "Every game this year is our biggest game and we have to treat it like that," said Williams. "Being that Davis recruited me coming into Morgan, our relationship has always been pretty close. I have grown with him a lot more this year with him being the Interim Head Coach. I have a better understanding of exactly what he wants from me and the type of system he expects us to execute."
The Lady Bears are bringing in three freshmen this season; guard Kaylin Ellis from California, Jihayah Chavis from New Jersey and D'Jhai Patterson-Ricks of New York. Transfer juniors Tayler Miller and Janessa Fauntroy conclude out the list of new additions to the team.
"I think the only thing that would stop this team from getting back or at least back to where they were will be themselves," said Davis. "We have to establish an identity within the first two games of the season."
"For me the identity would be a physical and aggressive basketball team that wants to get into you defensively, and if we can score in between 60-65 points and hold our opponents to 55-58, I think that's a great comfort zone for us to be in to win a lot of basketball games," Davis continued.
The Lady Bears will begin their season at Mount St. Mary's on Nov. 15, followed by their first home contest two days later against Washington Adventist. Their first conference game will be on Jan. 2 against Norfolk State University at home.