The late Malcolm X once gave a speech in 1962, in which he said, "The most disrespected person in America is the black woman."
Decades later, a group of professional black women in both sports in journalism met Tuesday in a panel discussion at Morgan State University to discuss the very same issue that Malcolm X addressed.
Morgan's School of Global Journalism and Communications as well as ESPN's The Undefeated co-hosted the symposium, titled "The Impact of Negative Images on Black Women Athletes."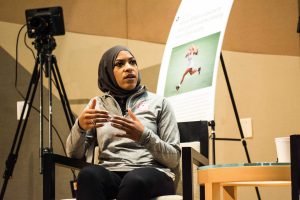 Leading the discussion was former WNBA player and current college basketball and NBA analyst Kara Lawson, 2016 Summer Olympic fencer Ibtihaj Muhammad and Lonnae O'Neal, a Pulitzer Prize-nominated reporter and senior writer with The Undefeated. ESPN's Jemele Hill was the moderator for the occasion.
Black women athletes have emerged as trailblazers in their respected sports for decades, from track and field and tennis to figure skating and basketball. There once was a time when women weren't allowed to compete. And there was also a time when black athletes weren't allowed to be on the same playing field as white people. Fortunately, there were African-American women who ignored the racial slurs and death threats and focused on creating equality in sports.
"I think we need to hold the media accountable during (game) coverage when it comes to negative narratives and double standards, because your opinion about sports come from other people," Lawson said.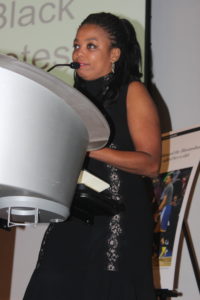 The way women athletes in general are objectified has been an issue for years, when team executives or brand representative's try to sell sex appeal rather than sell the athletes athleticism. With objectification towards women athletes as a whole also comes greater scrutiny and slander towards the black women athletes. "Everything we do is under a microscope," said Muhammad.
Athletes of color are often told they aren't good enough and that they are inferior to their white counterparts. "Black women athletes and black women journalists have to show who we aren't before we show who we are," Hill said.
Black women athletes deserve to be celebrated more for their contribution to their sport and for the strength they endure. Women athletes of color have their name in the professional American sports record books and have proven to hold their own when compared to male athletes. It's time for America and black America to stop criticizing our black female athletes and start admiring them for their talents.