Morgan State University received the green light to develop more student housing after Sen. Joan Carter Conway dropped her objection to dorms being built in Northwood Shopping Center.
Conway was against the structure being built on the lot but dropped her opposition after the height of the building was reduced, allowing Morgan State to build new dorms on the lot.
There is still much opposition from the community. The Hillen Road Improvement Association (HRIA), according to Conway, is opposed to any structure of student housing on the lot.
"They would've had an obtrusive structure blocking their houses," said Conway on the problem of the original height of the structure on the community.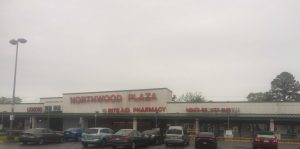 Opposition doesn't only reside in the community but on Morgan State's campus as well.
Zorie Owens, an undecided freshman, thinks that dorms shouldn't be built on the lot unless the stores are fixed up too.
"I think they should revamp it [Northwood Plaza], not only for the people living in this area but also for the college students here," said Owens
"That [Northwood Plaza] is the closest place for us to go," said architectural freshman Kendall Smith in agreement with Owens.
When Conway dropped her opposition, she also amended the bill blocking Morgan State from building dorms. The amended bill added requirements for things such as safety patrols and heights.
Reuben Wilhelm, engineering freshman, has mixed feelings of housing on the site.
"I don't even like the idea of Marble being over there," said Wilhem. "I feel like it's just so dangerous."
Safety has become a more prominent issue on Morgan State's campus, especially after the fatal stabbing of Gerald Williams at Morgan View apartments. Since then, security on campus has increased.
"But I definitely think it would be nice to have more dorms, especially female dorms," Wilhem added.