Bears earn 20th loss against North Carolina Central University
Morgan State's Men's basketball suffered their twentieth loss of the season and snapped a two-game home win streak after a 73-59 loss at home to the North Carolina Central University Eagles.
The Eagles came out of the gates on fire and never looked back. They got whatever they wanted offensively, connecting on 6-15 three-pointers and shooting over 50 percent from the field.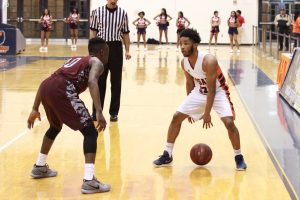 Morgan State surprisingly wasn't bad statistically. Their 36 points inside the paint matched NCCU, they made 88.2% of their free-throw shots (15-17) and they protected the ball at a slightly better rate than did the Eagles (eight turnovers compared to 12 by NCCU).
The difference ultimately proved to be the bench scoring, where the Eagles outscored the Bears 33-12. Morgan also went 0-11 from beyond the arc.
Tyler Streeter, a freshman guard, said the team's issues tonight didn't have much to do with talent-level.
"We've [got] to get better at the things that don't require talent," Streeter said. "Energy, rebounding, passing, communicating on defense and running our stuff. If we do that, we'll win; we'll be in games."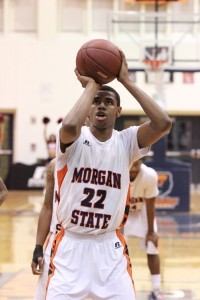 Fellow freshman guard Antonio Gillespie, who scored seven points in the loss, had a different take on the afternoon's debacle.
"We didn't execute well," he said. "Some shots didn't fall for us, we missed some assignments on defense, we made some adjustments too late and by that time the game had already gotten out of hand. We weren't out of the game; we were just battling an uphill battle."
Even after the tough loss, Gillespie still felt optimistic. "As a team we just have to play harder. [We] have to make sure we stay together and stay focused, and make sure guys are accountable for things they need to do, and just stay together as a team."
Head coach Todd Bozeman could not be reached for comment.
The team has now dropped to a 5-20 record overall and 3-9 in the MEAC. They take on North Carolina A&T State University on Monday night at 7:30 p.m. in Hill Field House.