A Morgan State student was stabbed on the sidewalk outside building 1530 in Morgan View, Monday night, and later died of his injuries.
The identity of the victim Gerald Williams, 20, of Bowie, was confirmed Tuesday by Morgan President David Wilson.
Wilson called the killing of Williams, a junior multiplatform production major, "senseless." Williams was a distant relative of Frances Murphy Draper, vice chair of the university's Board of Regents.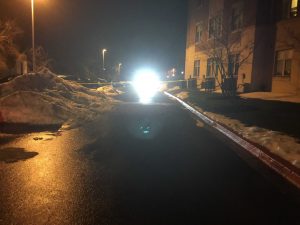 According to a Facebook post from the Baltimore Police Department, the officers arrived to find Williams by the side entrance of building 1530, located in the 1500 Pentridge Rd. with a wound in the groin area. He was pronounced dead shortly after being transported to Johns Hopkins Hospital, per the Facebook post.
The cause of the incident is still being investigated, as well as the identification of the suspects. The Facebook post revealed that initial investigation concluded that a verbal altercation between the victim and suspects turned violent, at which point the victim was stabbed.
"Our thoughts and our prayers go out to his family all of his loved ones, and to all of his friends," said Wilson.
"We have instituted at Morgan a requirement that all incoming students must take training in conflict resolution. And I am expecting every student at Morgan State to take the training and understand how to avoid situations that could lead to destructive behaviors," added Wilson.
Wilson released a statement to the Morgan community in the afternoon expressing his condolences to the family and friends of Williams, reminding them that the Counseling Center is "available to anyone who feels the need to avail themselves of their services."
Staff editor Tramon Lucas and staff writer Akira Kyles.