A reporter and photographer died Wednesday after being shot during a live morning television broadcast near Roanoke, Va. by a former co-worker, authorities said.
By early afternoon the co-worker had killed himself and a local businesswoman being interviewed by the TV crew was in stable condition after undergoing surgery, according to officials at Carilion Roanoke Memorial Hospital.
The crew, 24-year-old Allison Parker and 27-year-old Adam Ward, were shooting a stand up with Vicki Gardner when Vester L. Flanagan, 41, came up behind them and began shooting, said Jeffrey Marks, the general manager of WDBJ7-TV where the crew worked.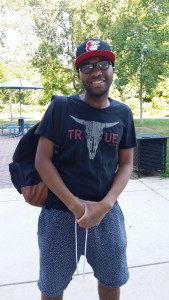 Flanagan committed suicide later in the day, Virginia State Police said.
At Morgan State, students reacted to the news that someone so young had been killed.
"At first I didn't think it was real," said Patrice Barrett, a senior biology major. "It is just sad for someone to shoot them for no reason, and you would never think that this would happen."
Other Morgan students also reacted.
[wzslider][wzslider info="true"]"Someone wanted some attention and they obviously got it," junior physical education major Alex White added. "I'm just disappointed that it's on the news and it's not safe anywhere."
Sophomore Communications major Kelsei Groom said, "It's really bad that your own coworker would kill you and post it on Facebook and Twitter."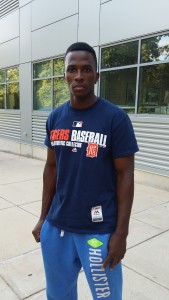 Princess Nwachukwu, a freshman agreed. "That's crazy, people are taking other people's lives for no reason. When someone is working on something they are passionate about, that should be their safe zone."
Engineering major Ibraheem Fahm was a little more shaken up about the event. "You just [have] to be safe and pray," he said.
Architecture major Alex Hutchinson had a different perspective. "I think the government is trying to make everyone get rid of guns," he said, adding that he believes there may be a conspiracy behind the attack to gain public support for gun control laws.
"It's shocking that someone would have the audacity to shoot someone on live TV and kill them," said Desmond Des-Ogugue, a freshman communications major.
25-year-old international studies graduate student Brandon Mitchell said, "I think it's tragic. Journalism is a very difficult job and I think that only people who have a passion for it could do it."
"I'm just speechless. If he wanted to take his own life he should've took [sic] his life, but to kill two people is nonsense," said Tyler Crocket, a junior social work student. "Why did he do it? But I feel like he may have held a grudge about being fired."
Crockett added, "Journalists are needed now more than ever."