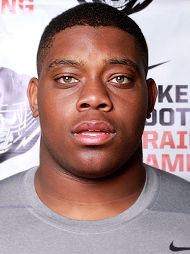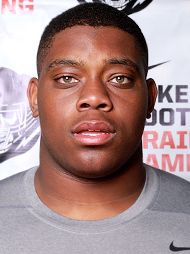 An autopsy report released today revealed that Morgan State football player Marquese Meadow died from a heat stroke. Meadow, an 18-year-old incoming freshman and DC native, died on Aug. 24 at Johns Hopkins Hospital.
"Marquese was a great young man and member of this family who was highly respected and loved by his teammates and coaching staff," said Morgan State head football coach Lee Hull. "He was an unselfish kid and had an incredibly bright future and will be deeply missed." Hull, newly appointed as Morgan's football coach on Jan. 9, spent the past six years (2008-2013) as the wide receivers coach for the University of Maryland.
Family and friends reflected on the fallen teen dubbed 'Skinny Fatz' on social media with the hashtags #ripquese and #ripskinnyfatz.
Meadow was hospitalized at Good Samaritan on Aug. 10, after he collapsed during a workout. He was then transferred to Johns Hopkins Hospital.
Clinton Coleman, director of public relations and communications at Morgan, said he had shown signs of improvement before his conditions worsened on Sunday.
According to the Meadow family's attorney, William McCaskill, the athlete's physical exam showed no signs of medical problems, so the family wants to know more about what exactly happened.
Meadow's mother told Fox45 News on Sunday that her son was healthy prior to the hospitalization two weeks before his death.