Diving into more Blackness with The Proud Family: Louder and Prouder
Season two of the Disney+ series "The Proud Family: Louder and Prouder" airs on Feb. 1.
The Proud Family: Louder and Prouder will make a return on Feb. 1 to bring more life lessons and jokes to viewers on Disney+. 
Creators Bruce W. Smith and Ralph Farquhar Smith and Farquhar wanted a show to fall into the Black diaspora when the original show, "The Proud Family," aired on Disney Channel in 2001.
A show like Moesha and The Parkers, Smith said. Moesha fans can expect to feel nostalgic in the upcoming season. 
Season one reintroduced main character Penny Proud, her family, and friends. The creators even teased Penny Proud being in college in the seventh episode – "When You Wish Upon a Roker."
Fans of the original show thought that the reboot would age Penny up as a young adult in college. Smith said this was a wish fulfillment for the fans. 
Season two will pick up from the last episode in the first season with "Old Towne Road Pt. 2" where the Prouds are in Oklahoma visiting Suga Mama's family.
Penny becomes a rebellious teen and friendships are tested in the new season. 
Ahead of the new season, Smith and Farquhar hosted a press conference with students journalists from HBCUs on Jan. 18.  The two just heard the show was nominated for a GLAAD Media Award.
The show was also nominated for four NAACP Awards.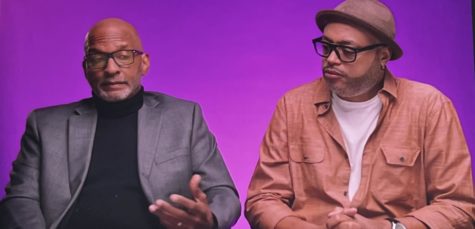 Although the reboot is a continuation of the original, the difference between the two is that the reboot is literally "louder and prouder," as described by Farquhar.
Both shows are intended for family viewing, but the original was focused more for children.
"I think at the time Disney was only interested in the children's [point of view], but we snuck in the adult [point of view] anyway," said Farquhar. 
The reboot Louder and Prouder introduced a same-sex couple and also allowed original characters such as Michael to live in their truth with gender identity. 
Farguhar said, "And in terms of the LGBTQ community in terms of portrayal of characters, specifically Michael, which, before we were, had to be sort of speaking code about his gender identification."
The upcoming season consists of 10 episodes where the show tackles life issues such as sexism and rebellion. 
Viewers can expect to see a better look at side characters such as Zoey, KG, and Maya, Farquhar said.