Mister and Miss Morgan State: more than a crown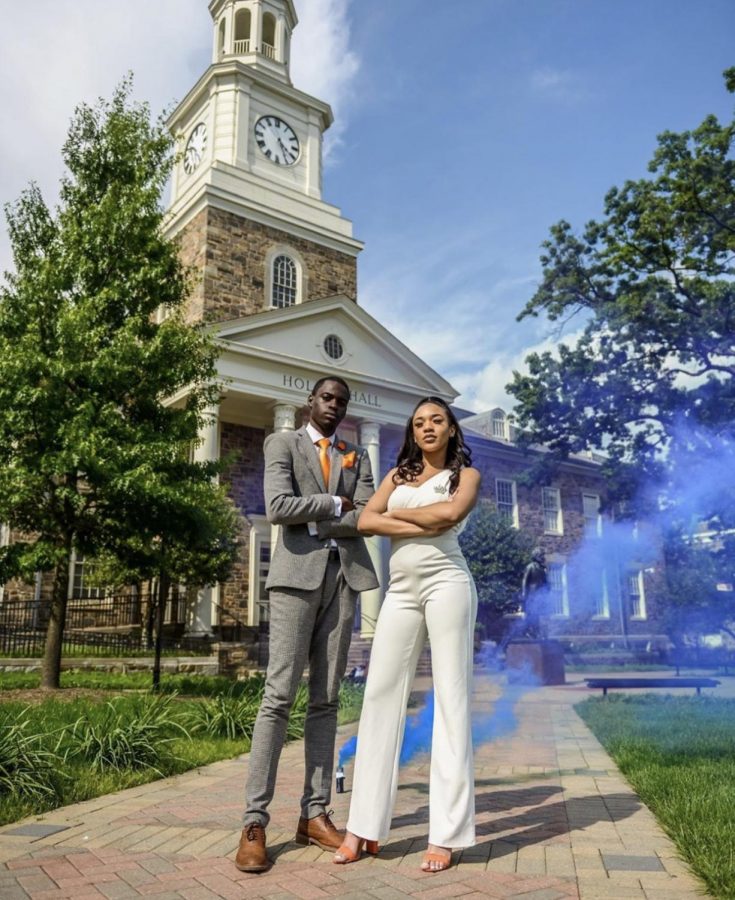 Monley Julian, the 32nd Mister Morgan State, recalled the day his family surprised him at his house after they received the news of his big win.
Julian was in bed, eating chips and determined to spend a quiet day inside when his phone rang—it was his mother.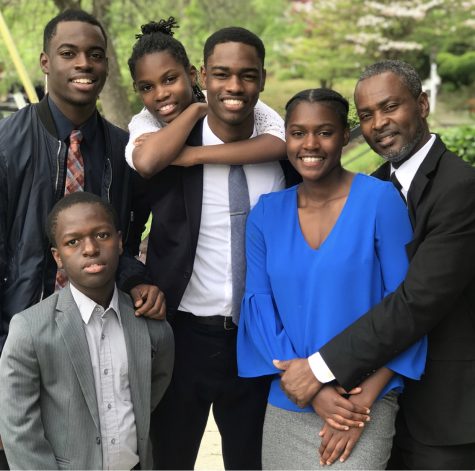 "My mom calls and she's like 'Hey Mon we're outside,' and I'm like 'what is going on?'" Julian said.
Julian opened the door to discover his cousins, aunts and uncles ready to celebrate his achievement with pans of food. A couple of months later, he prepares to be crowned in front of the entire university.
"They never saw anything like that so for them to experience that through me was eye-opening for them," Julian said.
As Julian and Erica Knox, the 75th Miss Morgan State, prepare for the coronation, their roads to success look vastly different.
Raised in Prince George's County, the first-generation college student and aspiring marketing professional's journey to the crown was rather unorthodox.
With no prior experience in a leadership role at Morgan, Julian snagged a title that less than 100 people have held before him.
His tactic: purposeful conversation without the use of social media.
"I used to go to O'Connell Hall, my friend used to work the desk," Julian said. "I used to stay at the desk for hours and just talk to people."
As a transfer student from Bowie State and Prince George's Community College, Julian's circle was small.
Now, even with a network of hundreds of people, including his predecessor Tyrell Caine, Julian admits he still feels lonely sometimes. Friends that knew him before the title have graduated and those left behind only know him as  "Mister Morgan."
"I wouldn't say it's dehumanizing in a sense but it's just like 'wow people don't even know me on a first-name basis,'" Julian said.
Nonetheless, his favorite part of the job is forming organic relationships with people he wouldn't have met otherwise.
Julian is looking forward to hosting events outside of the Student Center—a venue he describes as "cliché"—to give the campus underdogs a space to feel connected.
"It's cliche to have the same people from other events to be on the same panel. I really want to be one that goes out on the field," Julian said. "I am meeting you where you are."
Raised in Brooklyn, N.Y., the former Miss Junior is no stranger to Morgan's leadership positions. As Knox prepares to be crowned for the second time, the aspiring campaign strategist feels an overwhelming sense of gratitude towards the university.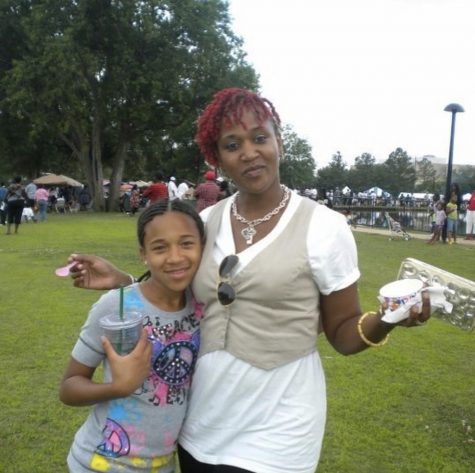 Knox's mother passed away during campaign season last spring and a couple of months later, her grandmother died. If there is one thing that she wants students to learn from her, it is her perseverance.
"This school gave me everything, so anything that I can give back to the school, I'm going to," Knox said.
While some believe that the role of Mister and Miss is antiquated in the 21st century, others argue that the leadership positions are more than just step, wave and repeat.
"I wish everyone could see more of the work that is being done behind the scenes," Caine said. "Mister and Miss are called into those same meetings with Dr. Wilson or Dr. Banks."
The positions work closely with the Student Government Association's president and vice president. They also partner with the Morgan Admissions Department, travel to neighboring high schools and work with alumni on behalf of the university.
"Yes we are wearing the crown and the sash, but one of our biggest desires is that we will inspire our current and future students," Caine said.
Edwin Johnson, an assistant archivist and the 4th Mister Morgan, recalled his time as the university's ambassador from 1991-1992.
"Mister Morgan was the opportunity to represent the university beyond the four walls. Were we agents to bring change," said Johnson in a previous interview with the Spokesman. "Miss Morgan was about being intellectual, being sharp, not prima donnas, they were scholars and athletes, not just a pretty face."
Knox said while her newfound position is stressful, it's never a burden and can be humbling.
Inspired by her sisters, she created an all-female mentoring program titled "Just US." The program, scheduled to launch Oct. 4, will include Baltimore City High School students, Morgan students and university alumni.
"I want my reign to emulate me and the things I've learned in my journey," Knox said.
Knox also plans to continue in the footsteps of her predecessor Brittany Dorsey and host the Little Miss and Mister Morgan contest.
The contest selects elementary students who have been recognized by their involvement within their respected schools. The students are also welcomed to attend Morgan events throughout the school year.
One year ago the Spokesman sat down with Dorsey after she ranked number seven out of the top 10 in the Ebony Campus Queen and King competition. She was the first Miss in Morgan History to be featured in Ebony Magazine.
"You are not a king or queen because a title says so, kingdom and queendom is a lifestyle," Dorsey said. I believe it's commendable when a person takes a step on a platform to inspire and lead the people they are in contact with."
Dorsey was unable to be reached for comment.
Unlike Dorsey, who planned to attend law school, Caine can still be found on Morgan's campus.
Caine decided to further his education at his alma mater and earn a graduate degree. Whether it is walking to class, meeting with student government officials or rushing to finishing a project, Caine's presence still exudes Mister Morgan State.
"The main point was that I was competing to better than the old me and I'm grateful that the Student Body believed in me as well," Caine said. "I am forever grateful to Morgan State University for the opportunity to serve."
Julain, Knox and the entire royal court will be crowned at Morgan's annual coronation in Murphy Fine Arts Center on Tuesday, Oct. 8 at 7 p.m.
—Jocelyn Davis contributed to this article