SGJC awards 2 black journalists for journalistic excellence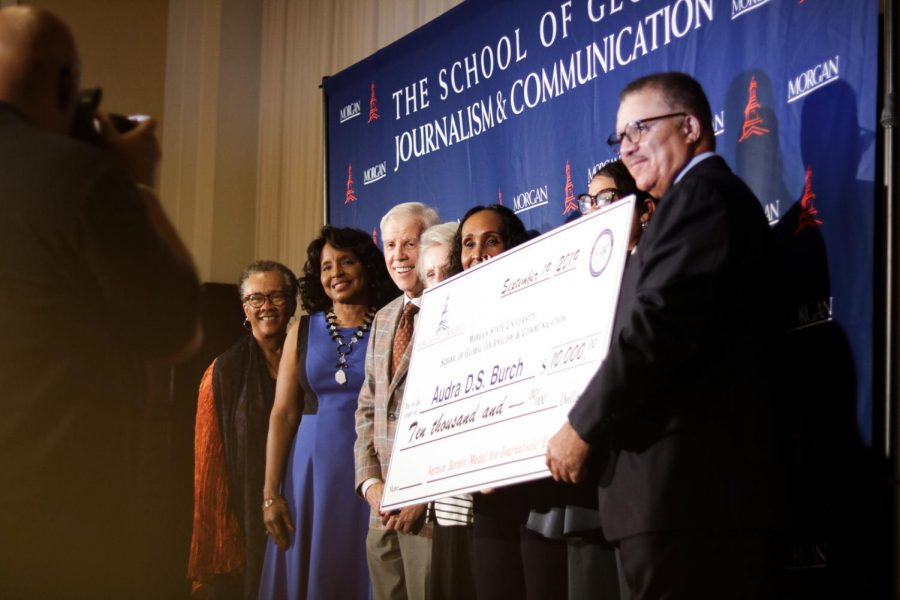 Morgan State University's School of Global Journalism and Communication awarded its annual Vernon Jarrett award for journalistic excellence and, for the second time in five years, awarded a runner-up on Thursday, Sept. 19.  
Last week, SGJC announced that Audra D.S. Burch, national enterprise correspondent for The New York Times, would be the fifth journalist to receive this award. On the same day, judges named Soraya Nadia McDonald, culture critic for ESPN's The Undefeated, as this year's runner-up. 
The award recognizes journalists who have done outstanding work in the African American community with a ceremony that takes place at the National Press Club in Washington, D.C. Each year's recipient receives a $10,000 check and a medal. This year, the runner-up also received $5,000.  
For Burch this was a career milestone and a reminder that she's on the right track.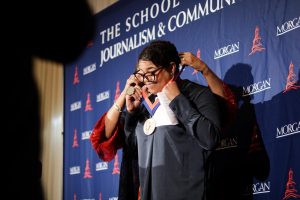 "This is one of the single greatest awards I've won in my career," she said. 
Winners are chosen by the SGJC's Board of Visitors. The board consists of professional  journalists like Phil Curry, Madeline Jennings, Wanda Draper, and Board Chair Sheila Brooks. The committee is responsible for reading all submissions and choosing the best fit for the award. 
"This year's winner of the Vernon Jarrett medal for journalistic excellence and the runner-up are not only both outstanding writers," Brooks said. "Their success fills me with great pride." 
Vernon Jarrett was one of the leading black journalists of the 20th century. Jarrett, who died in 2004, was co-founder and a former president of the National Association of Black Journalists. SGJC Dean DeWayne Wickham said the medal is offered in the hopes that it will inspire more journalists to report on black life in America. 
Previously, Burch worked as a senior enterprise reporter on the Miami Herald's investigation team where she reported on abuse within Florida's juvenile justice system. She has received numerous honors throughout her career, including the Worth Bingham Prize, the Selden Ring Award for Investigative Reporting and the Goldsmiths Prize for Investigative Reporting. Burch's series "Fight Club" was also a 2018 Pulitzer Prize finalist. 
Burch said the stories that landed her this award aren't always easy to write, especially because they're about race. 
"You're asking people to think about things in some ways that may feel like an indictment," she said. 
McDonald is also no stranger to writing and reporting on issues surrounding race, gender and sexuality.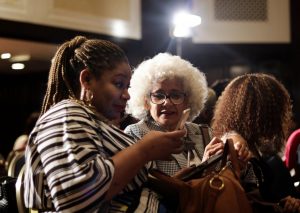 She is a contributing editor for Film Comment magazine and a critic for NPR's Fresh Air with Terry Gross. Previously, she was a pop culture writer for The Washington Post.
"This means a great deal to me. It's just really nice to have a group of people, especially from an HBCU, recognize my work."