Morgan president announces updated campus safety measures
Courtesy of Morgan State University
All summer, Chelsea Briggs prepared for a new chapter of her life as a college student. She did lots of shopping, spent quality time with family in her hometown of Philadelphia, Pa. and prepared to say goodbye to friends she had grown up with for the past 18 years. But beneath all that euphoria lay an unease about her safety at Morgan State University following news of the fatal shooting of a student, 19-year-old Manuel Luis near the Morgan View apartment complex. 
The July 11 shooting left a dark cloud over the Morgan community as students returned to campus for the fall semester.
"I thought I was the only one who was worried but nearly every student I've met in my class have the same concerns," the chemistry major said.
With the start of a new semester already underway, university President David Wilson addressed the fears of students and members of the Morgan community on Friday, Aug. 30 with an update on the recent safety measures implemented around on and off-campus housing sites.
In a video addressed to Morgan students and staff, Wilson emphasized the administration's commitment to ensuring the safety and security of students and the entire university community.
Those measures include streetlight upgrades within and around the campus, the installation of an MSU police-monitored video surveillance system at Marble Hall Gardens and security fencing around all off-campus student housing units.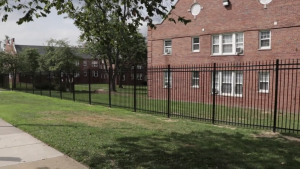 "Over the past year, we have invested more than $9.5 million into enhanced security and safety measures," Wilson said. "Within the last 30 days alone, we have invested even more, working tirelessly to instill a greater sense of safety in and around our campus."
With its location in an urban city infamous for its high crime rate, Morgan students grapple with the same security challenges that residents of the Morgan MILE—the Baltimore neighborhoods within a one-mile radius from Morgan's campus—face daily. Gun violence, robberies, homicides and assaults are just a few examples of the dangers that plague the community. 
This semester, students have observed an increased number of security officers and patrol vehicles all over campus. To the approval of most students, police patrols at off-campus apartments have been significantly improved.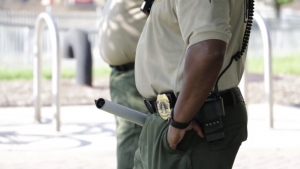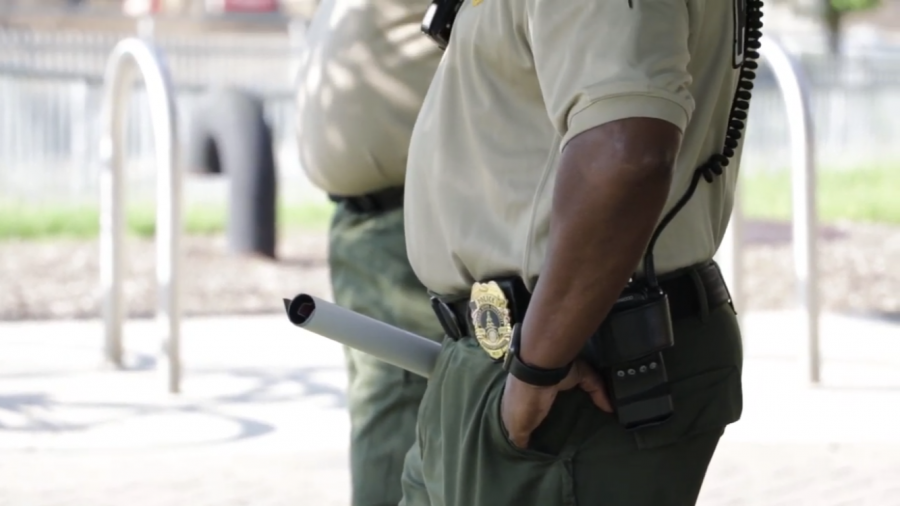 "There's no time I don't see one or two security officers at the entrance to my residence," said Taylor McKenzie, a sophomore and Marble Hall Gardens resident. "I'm cool with their presence here. It makes me feel safe."
In relation to security and policing, the university has taken additional steps including the addition of three new officers to the ranks of the campus police force.
"We have increased the number of contracted public safety units that patrol the campus and we have placed an MSU police officer at Marble Hall Gardens and at The Varsity apartments," Wilson continued.
He said university officials are working with the management of Kensington and Wellington Gate to add security initiatives at those apartment complexes. The Morgan police department is also assisting the university's escort services. 
Wilson mentioned that he has considered local legislation to expand the jurisdiction of campus police further into the community.
"We have begun evaluating legislative solutions in order to change the state's statute that would allow our Morgan State University police officers joint jurisdiction to patrol areas not only on campus but areas that are off campus adjacent to the university."