Morgan State University holds a Pre-Kwanzaa celebration for the community
Although Kwanzaa is celebrated from Dec. 26 until Jan. 1, Morgan State University started the festivities off a bit earlier this past Saturday in the Calvin and Tina Tyler Ballroom in the University Student Center (USC).
The room illuminated with red, green and black decorations, while Morgan's king and queen, introduced the seven principles of Kwanzaa and explained how they are applied in their daily lives.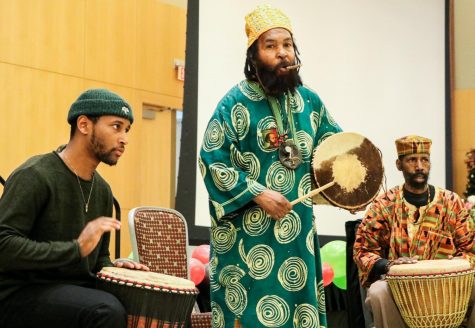 The seven principles include Kujichagula (pride and self-determination), Ujima (collective work and responsibility), Ujamaa (cooperative economics), Nia (purpose), Kuumba (Creativity) and Imani (faith).
"The seven principles are very important and should be highlighted in our community because it builds a strong foundation for who we are and who should continue to be," said Tyrell Caine, Mister Morgan State University for the 2018 – 2-19 academic school year.
Several vendors were also present and their merchandise included an assortment of clothing, jewelry, art, skin care and more.
Shayrae Myles a custom jewelry vendor had her first interaction with Kwanzaa that day.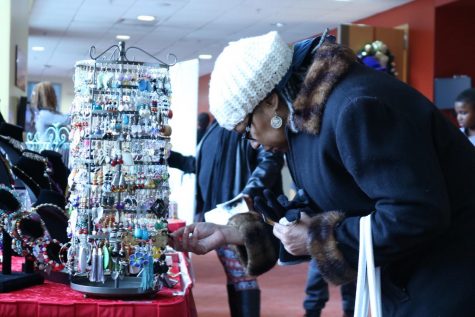 According to Myles, she saw how "it brought people together" and encouraged her to learn more about Kwanzaa.
The five-hour long festivities had music, dancing and a mini-model showcase.
Tyree Lewis, the creator of House of Calypso, gave an inspiring speech centered around Kujichagula (pride and self-determination) to leave visitors with as celebration came to an end.
By offering a testimony, Lewis explained that you must "keep pushing and never stop if you want something bad enough" –– just as he did with creating his modeling company.
Many attendants left the Kwanzaa event enlightened and wanted to know more.