The School of Global Journalism & Communication announced that Kirsten West Savali will be awarded the Vernon Jarrett award at the National Press Club in Washington, D.C. Tuesday.
Kirsten West Savali, a writer and editor for numerous publications is being honored for her journalistic excellence. The Vernon Jarrett award is sponsored by the School of Global Journalism and Communication and along with the recognition also comes with a $10,000 cash award that is funded by the Open Society Foundations.
Savali is a contributing editor at NewsOne.com. Her work is featured on the HuffingtonPost.com, TheRoot.com and more. Savali's work has also been cited on CNN and MSNBC. Savali's work on Black Life in America has covered issues of capitalism and racism, supporting only certain black victims to fight white supremacy.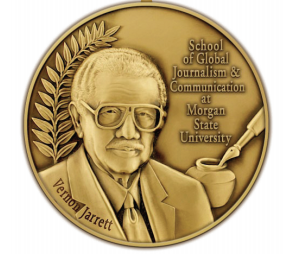 The Vernon Jarrett award was named after the pioneering African-American journalist. Vernon Jarrett was the first African-American columnist at the Chicago Tribune and creator of the NAACP's "Act-So" program; a program that encourages academic excellence among black youth. Jarrett was also a founding member and former president of the National Association of Black Journalists.
If you would like to read some of Savali's work, here is a link.