The Broadcast Education Association awarded Morgan State University School of Global Journalism & Communication student for hard work in Selma multimedia project in Las Vegas, Monday.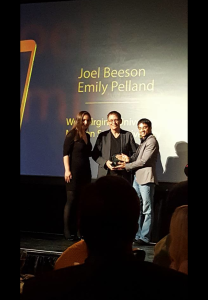 Emily Pelland, senior multimedia journalism was awarded Best of Festival for the Bridging Selma multimedia project. Pelland also shared the award with Joel Beeson, a professor from West Virginia University, who both went on to win BEA's Chair's Faculty Award.
Pelland is set to graduate in December of 2016.