The Patti LaBelle Pie Review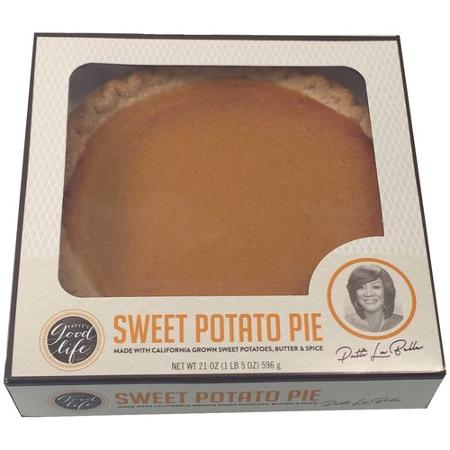 Soul crooner Patti LaBelle has received much acclaim over her career spanning more than five decades – now she is receiving praise for her pie. The Patti LaBelle Pie has been flying off of Walmart shelves nationwide after singer James Wright took to his Youtube account to give his personal review on the 21 oz. treat.
In the three-minute video, Wright unboxes and devours the pie, literally singing his praises after every bite.  The video has since went viral, garnering over 8 million views on Facebook according to People Magazine and sending the country on a manhunt to see if they shared Wright's sentiment.
The attention received from social media has raised the demand, causing Walmart to take immediate action to make sure that customers can secure a pie for the upcoming Thanksgiving holiday.
LaBelle has been very vocal about her love for cooking over the past few decades, sharing recipes on shows and even writing several cookbooks.
Now, many are putting LaBelle's recipes to the test, and going to extremes to do it. There isn't anything special about the packaging of the sweet potato pie, aside from the black-and-white photo of LaBelle with her signature gracing the corner.
It is the taste of the pie that sets it apart from others in the dessert aisle. Whether served hot with a scoop of ice cream or right out of the packaging, the Patti Pie lives up to the hype. The sweet potatoes dance on your taste buds as the cinnamon after taste leaves you wanting more. The crust is enjoyable at room temperature, despite being unusually thick.
LaBelle manages to produce a fresh product that is moist right out of the box, no heating required. At just under four dollars, you get a quality dessert for a reasonable price. The Patti LaBelle Pie lives up to the unbelievable hype it has gotten as of late, especially since it won't break your pockets. It has the taste of a pie recipe that has been passed down for generations and specially prepared, rather than manufactured.
If you can manage to track down a pie, it's worth a try.