On Friday morning, incumbent mayor Stephanie Rawlings-Blake announced that she would not run for re-election in the next mayoral race.
Prior to being elected as the city's 49th mayor, the Baltimore native served as the President of the Baltimore City Council. She has been an elected official in some part of the Baltimore City government for nearly 20 years.
With Rawlings-Blake stepping down at the end of her term, the door is now open for the next set of competitors to capture the votes of Baltimore. In that pool is Sheila Dixon, Rawlings-Blake's predecessor who resigned in 2010 after being convicted for two unrelated crimes, one of them being an embezzlement scandal to help needy families.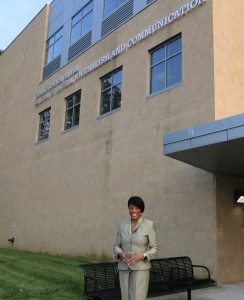 When she assumed office on February 4 of that year, Rawlings Blake had high hopes for her tenure. "I was determined to leave the city in a better condition than it was left for me." Some progress was made under Rawlings-Blake, beginning with ethics reforms and "increasing the staff and budget for the Inspector General's office to attack waste, fraud, and abuse in city government," Rawlings-Blake said in her press conference.
Lately, however, the Rawlings-Blake administration has been dealing with a great amount of public scrutiny from Baltimoreans in April during the beginning of the Freddie Gray case for their handling of the events following the unprecedented national attention of his death. Two months later, she relieved Anthony Batts of his job as the city's Chief of Police.
"I love my city," said Rawlings Blake at her press conference announcing here decision. "I'm grateful to be a part of what I know is the renaissance of an amazing city." Being more involved in her daughter's life was one of the motivating factors for the mayor's decision. Some of those present took this decision as her retiring from political office for good, which she refuted in saying, "That is not the announcement I was making today."