On September 4, Travis Scott released his debut studio album titled "Rodeo". The album contains 14 tracks with a run time of one hour, 5 minutes and 39 seconds. The deluxe edition of the album comes with two bonus tracks for listeners to enjoy. The regular and deluxe editions of the album are available for download on iTunes for $10.99 and $12.99 respectively.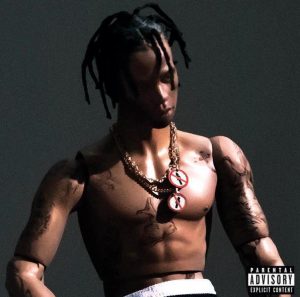 Highly dedicated fans of Scott have been patiently waiting for the debut album ever since he first came on to the scene with the mixtape "Owl Pharaoh" along several co-signs by Kanye West. Scott released the mixtape "Days Before Rodeo" last year, which served as the predecessor to the album and is available for free download on several websites.
"Rodeo" contains features from West, The Weeknd, Future, 2 Chainz, Schoolboy Q and Juicy J to name a few. Some of the producers on the record include Mike Dean, Metro Boomin, Allen Ritter, and Scott himself. During the first initial listen, sure highlights on this album are "90210," "3500", "Piss on Your Grave," "Antidote," "Maria I'm Drunk," "I Can Tell," and "Apple Pie".
Production has been one of Scott's strongest elements throughout his discography, and it is safe to say this album does not disappoint in that department. This album is suited for traditional listeners of Scott, along with newer fans of Hip-Hop/Rap because Scott's music is geared toward younger listeners.
If conscious rap is the listener's style, then this album, and maybe even Scott himself, may not be for you. Scott's music is meant for listeners to get "turnt up," to colloquially put it. The record is the epitome of teen angst and frustration, simply because it resonates in different ways, and as a teenager that could be seen as "finding yourself"
Lyrically, Scott is not the strongest in that department. His raps are somewhat generic with repetitive subject matter. However, he does paint his pictures clearly for the listeners to understand the messages that he wants to convey. Scott is young and wants to have his fair share of fun and certainly demonstrates how he does soon this album. On this album, Scott discusses his life throughout his career, his past and origins from the Houston, TX area, which may give insight as to how the album earned its title.
Sonically, Scott has some similarities to Kid CuDi, as far as the singing on his tracks to emphasize the emotions that he feels during that song. The influence of Kanye West is apparent on this album, with Scott is pushing for a new sound that hasn't been heard before. This album is truly unique and may be the first of many albums to follow this new sound, which will be highly exciting for hip hop.
Overall, this album is somewhat disappointing. Not to say that this isn't a quality project; it is, but the expectation for Scott was to come through the gates on fire and be recognized in an even higher regard than he is right now. As a result, "Rodeo" is a 7.0 out of 10. If new music and hard hitting records that move at their own pace is your thing, then this is for you, but if brash sounds with cadences in delivery that are unorthodox then you should avoid "Rodeo." This is Scott's debut album, so let's hope it trends upwards from here.