Hate Demolished: Spite Wall comes down
Over 80 years later, the segregation wall across from Morgan State University is finally being demolished.
A painful remnant in Morgan State University's history crumbled Tuesday morning as portions of the 'spite wall' along Hillen Road were demolished.
The 'spite wall' was built by the Morris Macht of Welsh Construction Company over 80 years ago in an effort to prevent Black residents and Morgan students from entering the predominantly white neighborhood. The construction took place between 1939 to 1942 while Baltimore was still segregated.
The red bricks represented the horrid racism the Morgan and Baltimore community faced just decades ago.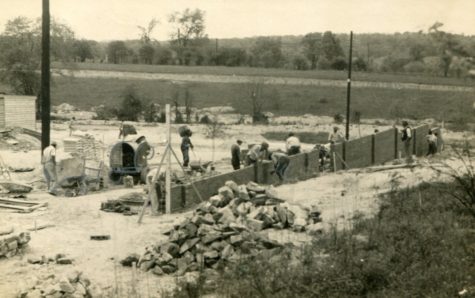 University President David Wilson believes healing is near after bricks fell to the ground Tuesday morning.
"It was an opportunity for the university to continue down a path of educating the larger community about our history and destroying some of those symbols that stood in the way of the universities and the community's ability to be treated equally," Wilson said regarding the demolition.
While there was not an official ceremony to recognize the demolition, Wilson was joined by Kim McCalla, associate vice president of facilities, design, and construction management, Bridgette Neal, president of the Hillen Road improvement association, and local journalists.
The portion of the wall razed was on Morgan property, unlike a significant portion of the wall that runs down Hillen Road, across from the university. 
Morgan plans to work with the city of Baltimore to preserve a section of the wall on Hillen Road, which will be designed by Dale Green, Morgan architecture professor and alumnus, in memory of its dark history.
The replacement will be a continuation of a design featured currently around Calvin and Tina Tyler Hall, a transparent wall that Wilson said, "will have some semblance of the Morgan brick that was taken from the quarry."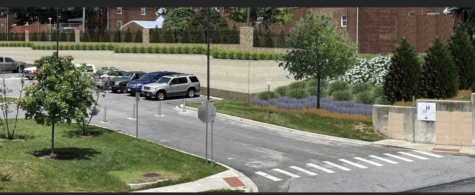 In addition to the replacement wall, there will be a historic site likely to include "a plaque that will tell the story about the red brick wall so that history will never be forgotten," said Wilson. 
"It's gonna be Morgan's version of how you can create an attractive university campus by actually inviting the community in, not building a wall where the community can't even see through it," he continued.
According to Wilson, the wall's destruction has been a long time coming and a lengthy process, including designing and submitting a replacement for the wall. The university decided now is the right time since the first phase of the Northwood Commons is complete and west campus is being landscaped. 
While the spite wall's history cannot be erased, it can serve as a reflection of how far the Morgan community and Baltimore area has transformed.
"That's the part that we want to preserve as a visual, a piece of that nasty period of history," Wilson said.