Over 500 degrees awarded at fall commencement
Orange and blue confetti filled the Hill Field House Friday morning.
Friday's commencement at Morgan State University was a momentous day with over 500 graduates, Morgan's 1,000th doctorate degree awarded, and a commencement speech from Maryland Governor-Elect Wes Moore. 
Along with honoring the new Morgan alumni, Moore, Melvin M. Miles, former Morgan State University band director, and Adrienne Jones, Speaker of Maryland House of Delegates, were also honored with honorary doctorate degrees.  
Notable figures spoke at the commencement such as University President David Wilson, Jones, and Moore as the commencement speaker.  
Moore's speech focused on his journey to success and not feeding into negativity in the process.
He shared an anecdotal story about Justin Bieber thanking his haters because they motivated him. 
"Putting the energy into folks who have nothing better to do with their time, who are spending their energy focusing on you and people who are rooting for your failure," Moore said. 
Moore encouraged the graduates to save their energy for their work and craft rather than the negativity, and to use the negativity as "motivation because they don't take up enough of my mind share." 
Along with Moore's speech and the matriculation of graduates, the commencement was memorable as Morgan celebrated its 1,000th doctorate degree and confetti filled the arena. 
The event was fulfilling for those graduating, especially those whose humble beginnings did not start at Morgan. 
Uwayemisi Babalade graduated on Friday with a bachelor's degree in psychology. Her depiction of graduation as a transfer student led her to a different journey at Morgan.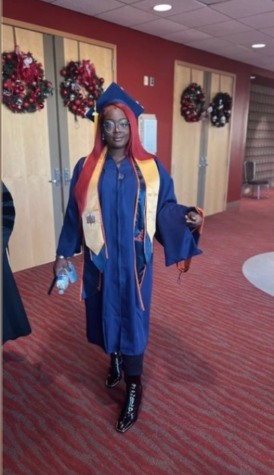 Babalade started her higher education journey at Notre Dame of Maryland University as a nursing student. She did not like the nursing program offered by the university, so she spread her wings to better waters. 
Babalade applied to both Towson University and Morgan but picked Morgan to finish her degree in nursing. However, she faced another bump in her journey when she was not accepted into Morgan's nursing program.  
She decided to make a change to another passion of hers, which is psychology.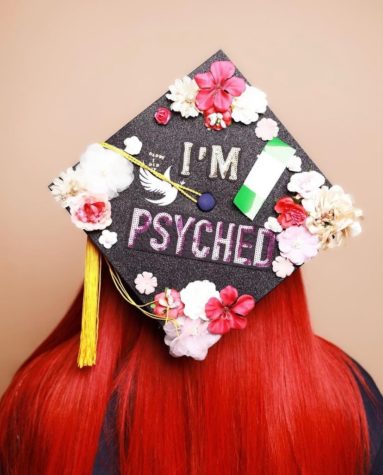 Like anyone going through adversity, Babalade wanted to give up. She did not like how her cards played out, not being able to graduate on time with peers. 
"I was upset. I was not graduating when everybody else was. I just felt like I was not where I was meant to be," Babalade said. 
Even though she did not have roots at Morgan, Babalade felt like she was a part of the family in the brief time spent here.  
Although Babalade did not start at Morgan, she said, "I felt like I've been here all four years of my journey." 
She credits God for keeping her motivated and having the faith to keep going to see this day. 
Going back to what Moore said in his speech, Babalade said she never gave up and looked God to help through her journey of getting her degree.  
 Babalade said she would not change anything about her journey as it made her "stronger and made built her into the women she is today."