"Let's Go": Glorilla, Moneybagg Yo and Nardo Wick headline homecoming concert
Natasha Lewis-Williams said 1,500 people bought tickets for Wednesday's homecoming rap concert.
Students asked and the Campus Activities Board (CAB) answered; the annual homecoming concert on Wednesday set the tone for the week with rappers Glorilla, Moneybagg Yo and Nardo Wick.
Local rappers and student artists joined the headliners in Hill Field House for the "155" homecoming concert.
About 1,500 concert tickets were sold, according to Natasha Lewis-Williams, executive director of the Student Center and associate vice president of student affairs, but it is unclear if everyone who bought tickets was there Wednesday. 
The headlining performances were chosen by student votes collected by CAB via Instagram polls. 
Moneybagg Yo returned to Morgan's homecoming concert after his performance in 2018, while Glorilla and Nardo Wick made their debut.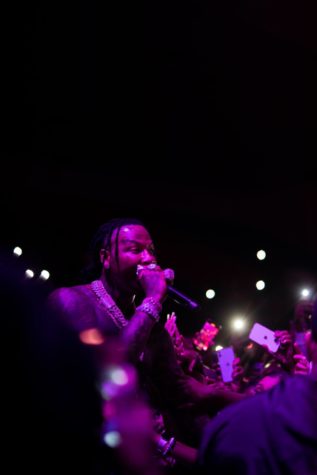 Morgan was the kickoff to Glorilla and Nardo Wick's first of many HBCU homecoming performances. The two of them are also booked for Savannah State University and North Carolina Agricultural and Technical State University.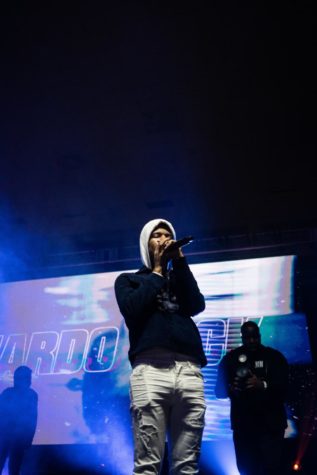 Glorilla performed her hit songs F.N.F (Let's Go), Tomorrow, and Blessed. 
"I feel great. I f**k with Morgan State," Glorilla said after the concert. 
She just performed at the BET Hip Hop Awards the night before, where she won Best Breakthrough Artist.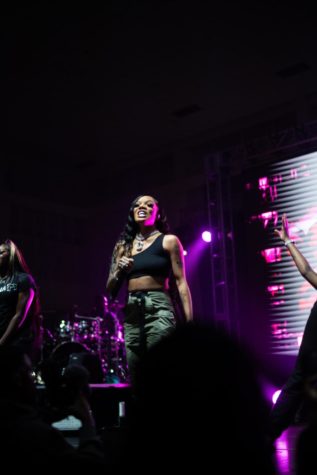 Glorilla is releasing her debut EP, "Anwyas, Life's Great" on Nov. 11 where she said there are "no skips." 
The EP is currently available for pre-save on Spotify, Amazon Music, and Apple Music. 
The rapper had fans in the audience who came specifically to see her perform. 
Asia Thomas, a senior marketing major, said, "I really enjoyed it personally just because I got to see Glorilla, which is my favorite rapper."
Thomas was happy that she could do Glorilla's choreographed dance in front of her. The rapper exceeded her expectations. 
Anaya Hunte, a junior marketing major, said she was the best performer of the night. 
She said, "The crowd was hyped the entire time with her performance. Everybody had their cameras out. It was just turnt the whole time."
After a successful concert, (CAB) looks ahead to next year's homecoming already. Planning and preparation will start in about two weeks, Lewis-Williams said.