2 students test COVID-19 positive the week of Sept. 13 to 17
16 total COVID-19 cases have been confirmed on campus within the past four weeks.
Two students tested positive for COVID-19 in the fourth week of classes. The two positives total up to 16 positive cases confirmed on campus for the fall semester.

According to the weekly testing data, provided by Anita Hawkins, associate dean in the School of Public Health and Policy, 885 tests were administered.
714 students and 171 faculty members were tested, a record high for the university's COVID-19 testing this semester.
Out of 885 tests, there were two positive cases from students, and zero positives from staff members.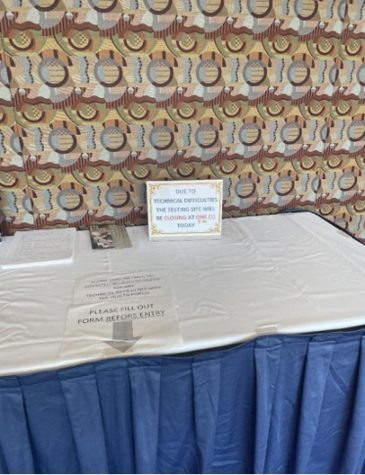 Testing occurs twice a week from 9 a.m. to 3:10 p.m. However, the testing station at the University Student Center closed early last Thursday at 1 p.m. due to technical difficulties.
On-campus COVID-19 testing is available to all individuals on campus. It is required for all unvaccinated students and faculty to get tested twice weekly.
Testing is available on Monday and Thursday each week in the University Student Center. To schedule a COVID-19 test, please visit the university health portal.