Morgan State's vaccine site nears 5,000 vaccinations
The clinic has vaccinated almost 5,000 people within three months of operation, according to Student Affairs VP.
When Morgan State University opened its COVID-19 vaccination site on April 30, it gave the Baltimore community direct access to the vaccine.
After three months of operation, Kevin Banks, vice president of student affairs, said the site has reached a significant achievement.
"We are set to eclipse 5,000 vaccinations, and that is a major milestone for us," Banks said.
On top of the state-run vaccine site, the university also conducted a one-day vaccine clinic on April 28 specifically for on-campus and local Morgan students.
"We set up a separate Moderna clinic for students, which afforded 105 students the vaccination," Banks said.
However, Banks said he has not been able to discern the number of Morgan students that received the vaccine at the public clinic.
The vaccination clinic remains open in the University Student Center's Calvin and Tina Tyler Ballroom operating Friday and Saturday from 10 a.m. to 4 p.m.
Outside of the ballroom stands a wall of heartfelt reasons why people from the community decided to get the COVID-19 vaccine.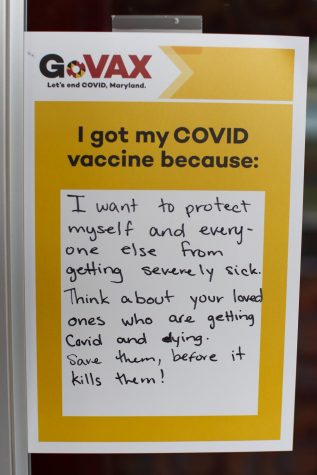 One tag read, "I got my COVID vaccine because: I want to protect my self and everyone else from getting severely sick.  Save them before it kills them."
Another person wrote, "I got my COVID vaccine because: I wanted to save my life and show other people that this thing is not a joke."
Aleisha Ovide, senior nursing major, received her shot at Morgan's vaccination site. As a nursing student, getting vaccinated and staying safe was important to her.
"I got the shot because I wanted to stay on campus and to stay safe," Ovide said.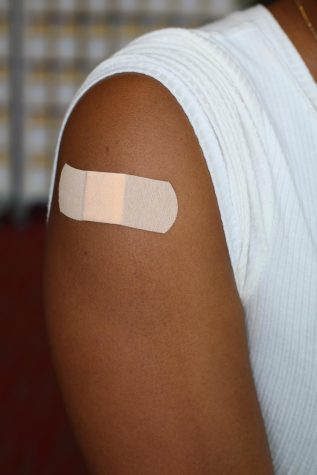 As Morgan prepares for the fall semester opening, the university is requiring COVID-19 vaccinations for the return and will be verifying vaccination statuses through an outside agency.
The vaccination site will remain open to the public and members of the Morgan community until Aug. 21.