Morgan cancels summer face-to-face instruction, pushing campus reopening to fall
Students pursuing summer session one classes will be doing so online, university email says
Less than two months after Morgan State President David Wilson announced that the university will resume face-to-face instruction in early July, the university emailed all students who registered for summer courses with the news that Morgan has decided to saddle up for another summer filled with virtual instruction.
According to Lesia Crumpton-Young, the provost and senior vice president of student affairs, the decision was made approximately one week after the spring town hall where Wilson announced that the university will require students to be fully vaccinated before returning to campus.
Crumpton-Young cited coronavirus variants and additional time for vaccinations as some of the factors that went into the decision to delay.
"Because we want to make sure everyone has ample time to get their vaccination, we won't be able to have any face-to-face instruction before August 1," she said.
Crumpton-Young said instead of blasting an email to the entire community or uploading a post on Morgan's social media accounts, the university updated the student registration system on WEBSIS to get the word out quickly and efficiently. Students that have already registered for their summer course prior to the switch received an email in May from the Office of Summer and Winter Session.
"Please be advised that all summer 2021 courses previously designated as face-to face courses will now be held as remote learning courses," said the Office of Summer and Winter Session in an email. "Therefore, you will not need to physically come to campus for these courses—instruction will be fully online."
"We are excited about having everyone return back from in-person instruction in the fall and we know that we can keep everyone safe and ensure the health and safety of the Morgan community if everyone is vaccinated."
About the Writer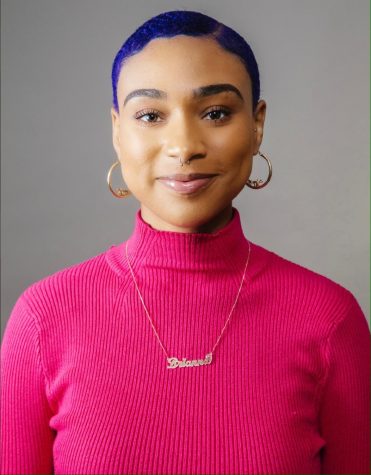 Brianna Taylor, Managing Editor
Brianna Taylor is a senior multimedia journalism student at Morgan State University and the managing editor for The MSU Spokesman, Morgan's digital news...